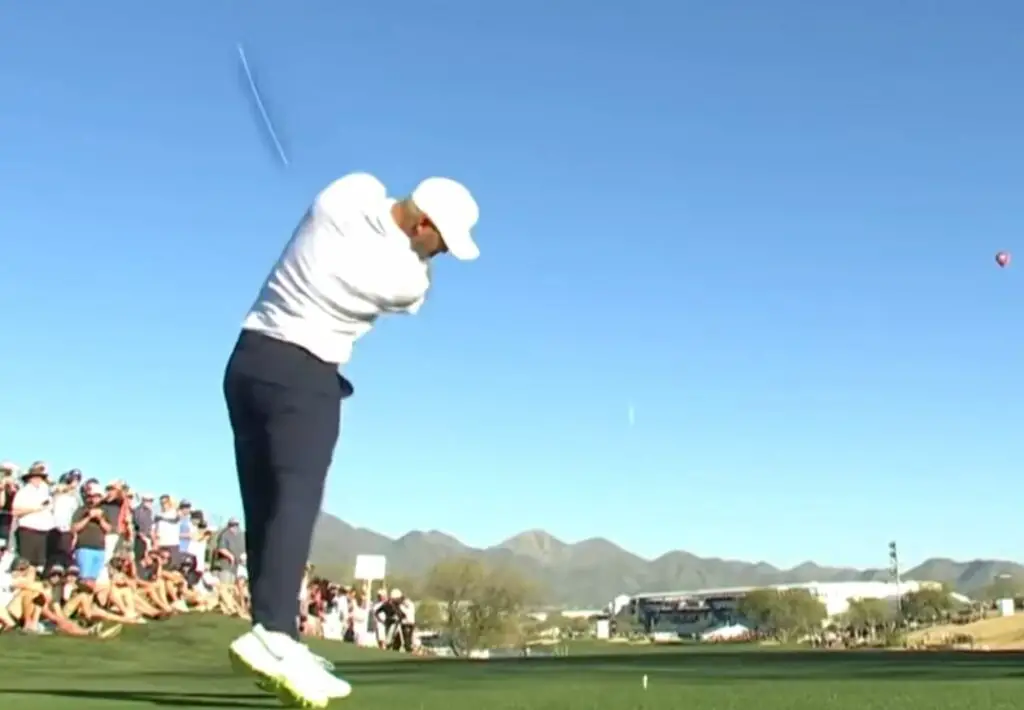 Even if Brooks isn't the most likable golfer in the world, he is the best player of this generation, if measured by his ability to win major championships. His victory at the 2023 US PGA Championship secured this status. 
While Phil Mickelson has more majors (6), let's not forget that he has been playing professional golf since 1992, exactly 20 years more than Brooks Koepka who only turned pro in 2012.
More importantly, over the last 10 years, no player has accumulated more majors than Brooks. In addition, Koepka has rediscovered the form that powered him to 4 major victories between 2017 and 2019. Like it or not, Brooks Koepka is back, and he should be considered the outright favorite to hoist the US Open trophy in 2023.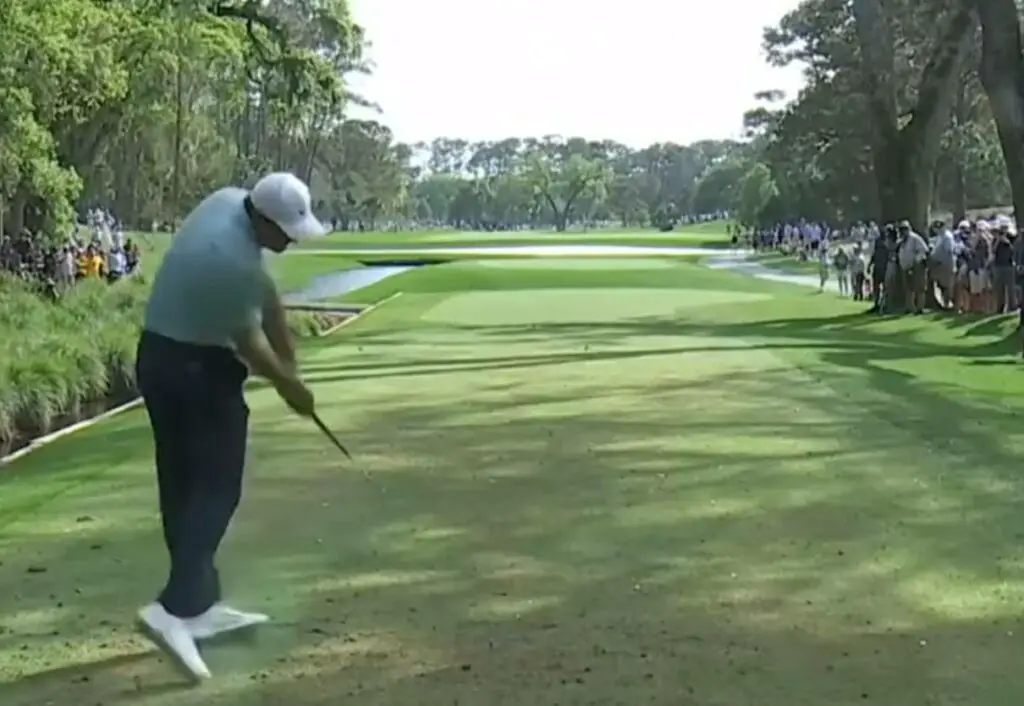 As the current world no 1 and the 2023 Players champion, there's every reason to put faith in Scheffler's chances. He finished T10 at the masters and T2 at the US PGA. He's playing incredible golf this year, and he obviously wants to bag the second major of his career.
The only drawback is Scottie's putting. If this aspect of his game is on point at the Los Angeles Country Club, he could be the outright favorite.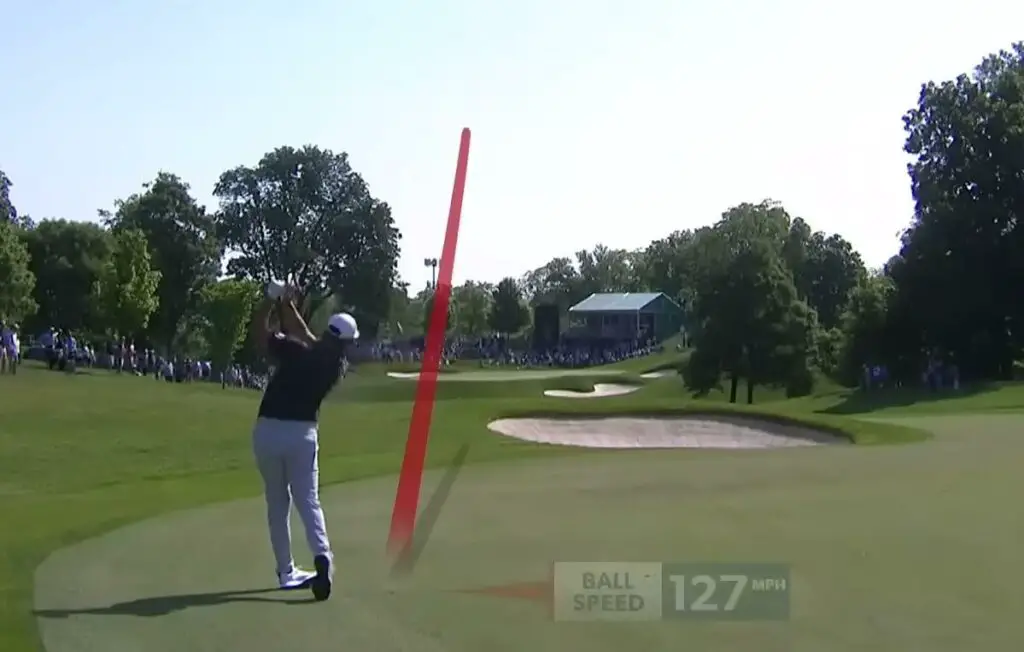 Jon Rahm is arguably the best player in the world right now, and he has already added to his major tally in 2023 by winning the US Masters. Together with multiple PGA tour victories, it's safe to say that Rahmbo is experiencing one of the most dominant periods of his professional golf career so far.
However, it's also safe to say that Rahm didn't play very well at the US PGA. He was a non-factor for the entire tournament, only managing to break par once over 4 rounds of golf (he shot 68 on day 2).
Despite this blip on the radar, we expect Rahm to contend at the US Open. He's long enough, he's done it before, he's playing exceptional golf, and the pain of the US PGA might have ramped up his motivation to play better at the US Open in 2023.  T10 or better is almost guaranteed.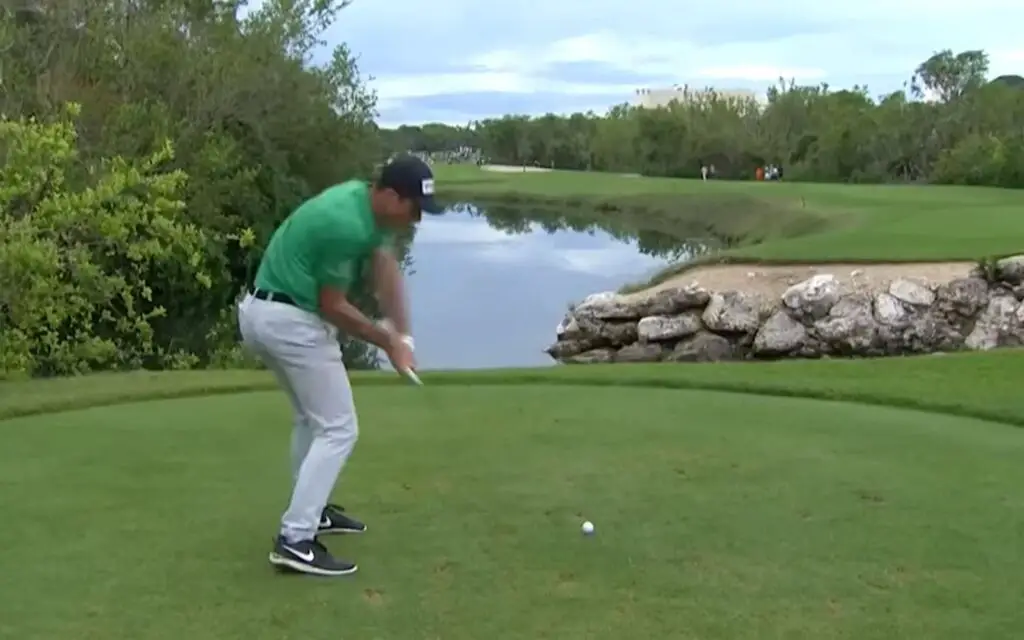 Everybody likes Hovi. He is one of the best ambassadors for the sport, and he has the game needed to get it done at the majors.
More importantly, he keeps knocking on the door. He was in the final 2 ball at the 2022 British Open and the 2023 US PGA.
All he needs is a little bit of Norwegian magic on Sunday. There must be a Nordic golfing god somewhere out there. It's time for this mystical entity to demonstrate proof of his (or her) existence.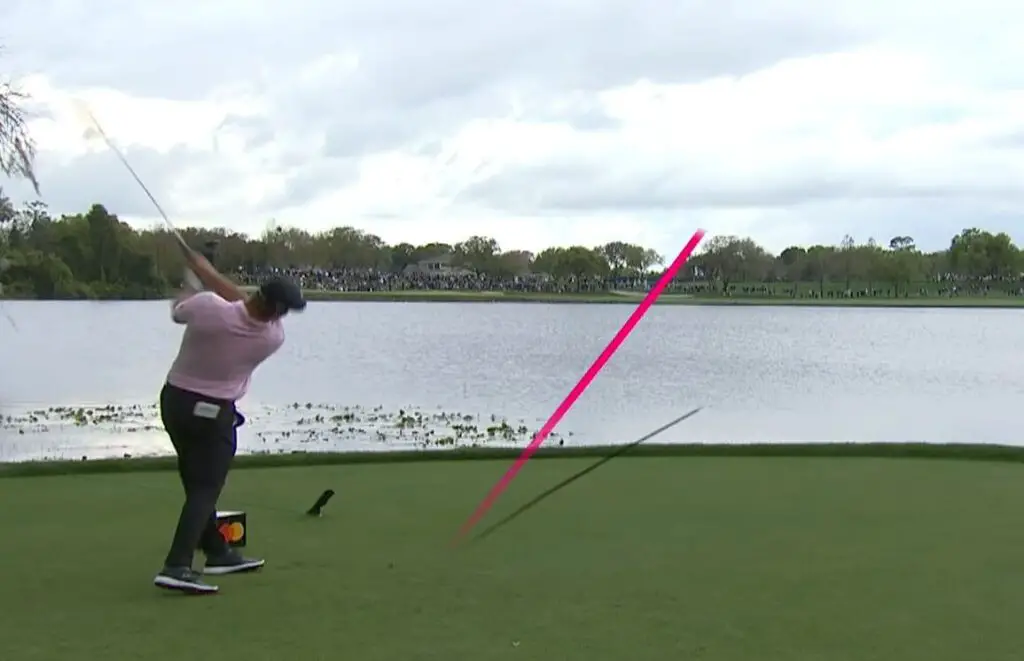 DeChambeau showed us some glimpses of the real Bryson at the 2023 US PGA. For the first time in a long time, he seemed to remember that he wasn't actually competing in a long-drive tournament.
In all seriousness though, Bryson looks super focused on playing good golf again. He has the driving game and the putting game to lift another US Open trophy. It would be great to see him make another charge at a major.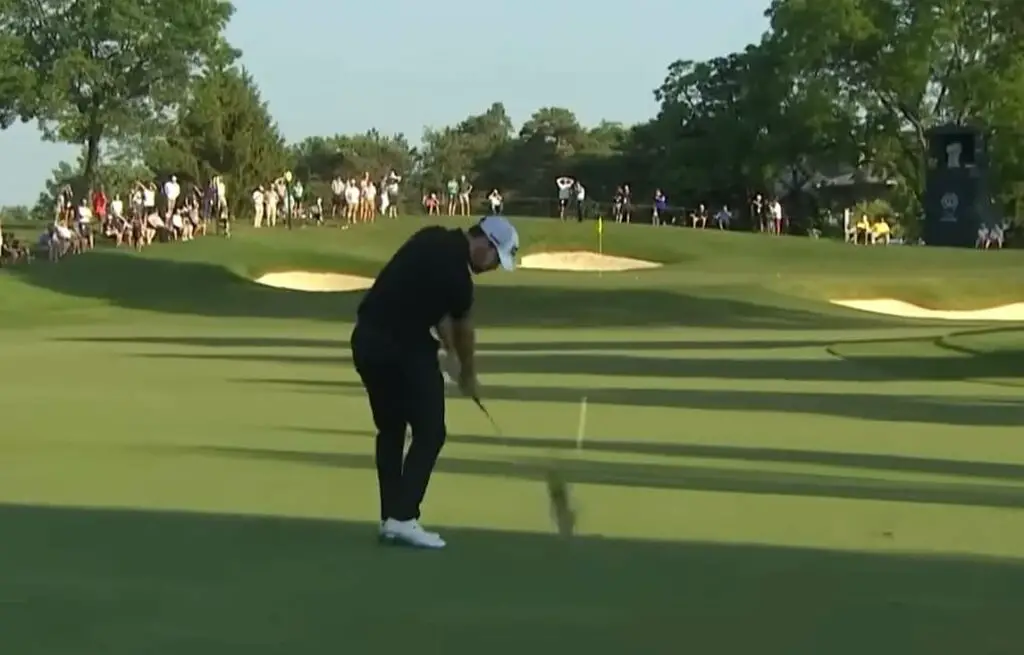 Cantlay is flying under the radar in 2023, despite moving to a career-high of No 4 in the official world golf rankings. While he hasn't been accumulating many victories, his game is still sharp enough to contend at LACC.
Cantlay's driving is statistically better than Rory's, his short game is superb, and his putting game is outrageous. He just needs everything to click at the same time.
Who Won't Win The 2023 US Open Golf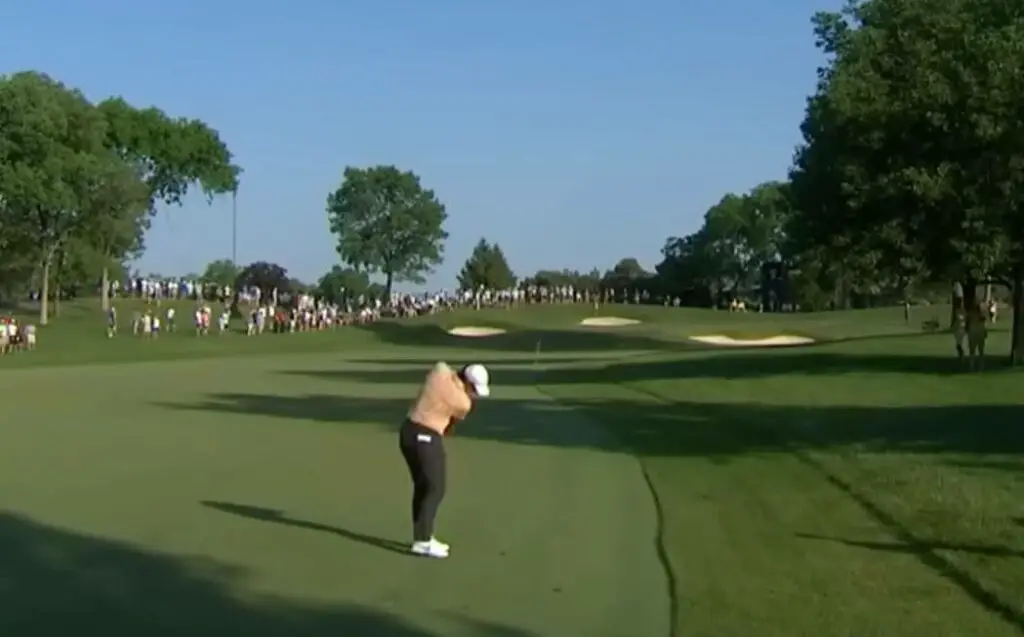 It's genuinely amazing that so many journalists list Rory McIlroy as the favorite to win each and every major that he enters. Despite being arguably the most talented golfer since Tiger Woods, MIlroy has a number of shortcomings.
Firstly, he battles a two-way miss off the tee. This costs him too many shots in regular tournaments, and it obliterates his chances at the majors.
Secondly, McIlroy is still an average wedge player. His wedge game improved in 2022, but it has declined again in 2023. Your approach shots have to be superb to have a good chance at the US Open.
Thirdly, McIlroy's putting game is questionable. He can be streaky and he can go low, but he lets too many birdie putts slip away to truly contend.
Fourthly, Rory makes far too many bogeys. At times it can be very frustrating to watch him throw away so many shots. How can you be so good and so shit at the same time? Only Rory knows.
Lastly, Mclroy's ability under pressure at major tournaments isn't great. He had the opportunity to win every major in 2022 and walked away with nothing. It's sad to say, but Rory just can't get it done at the majors anymore. It would be truly wonderful if he can prove this statement to be incorrect and these words have to be eaten with a large helping of humble pie.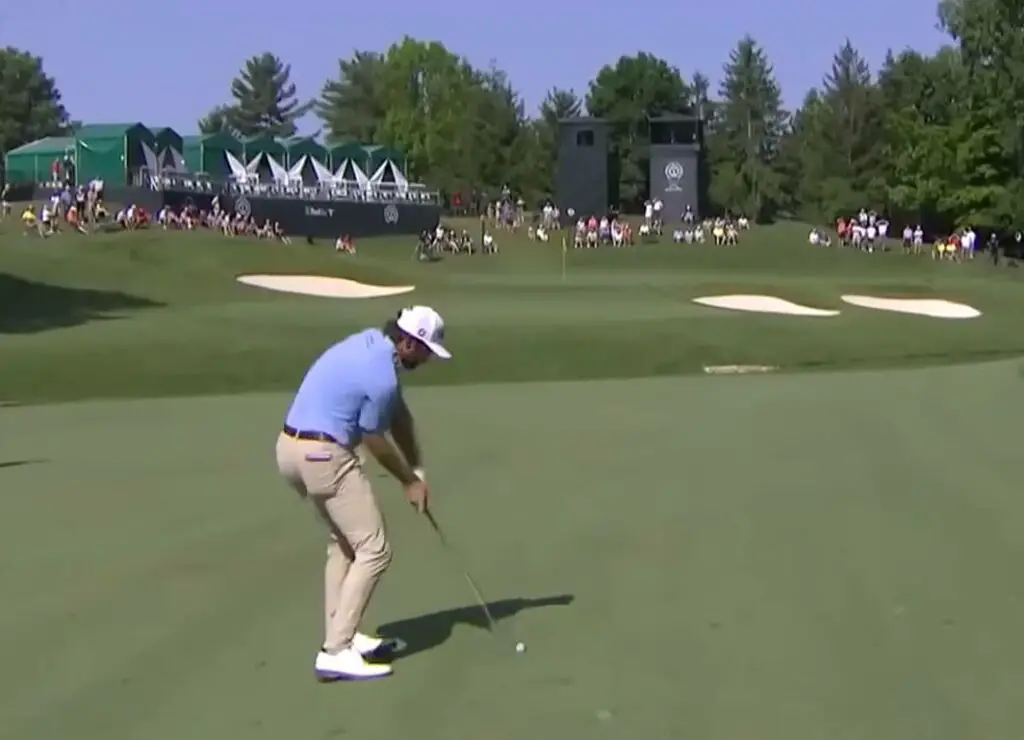 Blessed with one of the very best swings in the world, there's no doubt that Cameron Young has the potential to win a US Open Championship.
However, he hasn't been playing particularly well in 2023. It's not clear why his form has dipped so severely this year, but it's probably down to his inept short game. It's also important to remember that Young has yet to win on the PGA tour. His game is good enough to notch up multiple victories (including majors), but he will need to find another purple patch of form and improve his putting stats.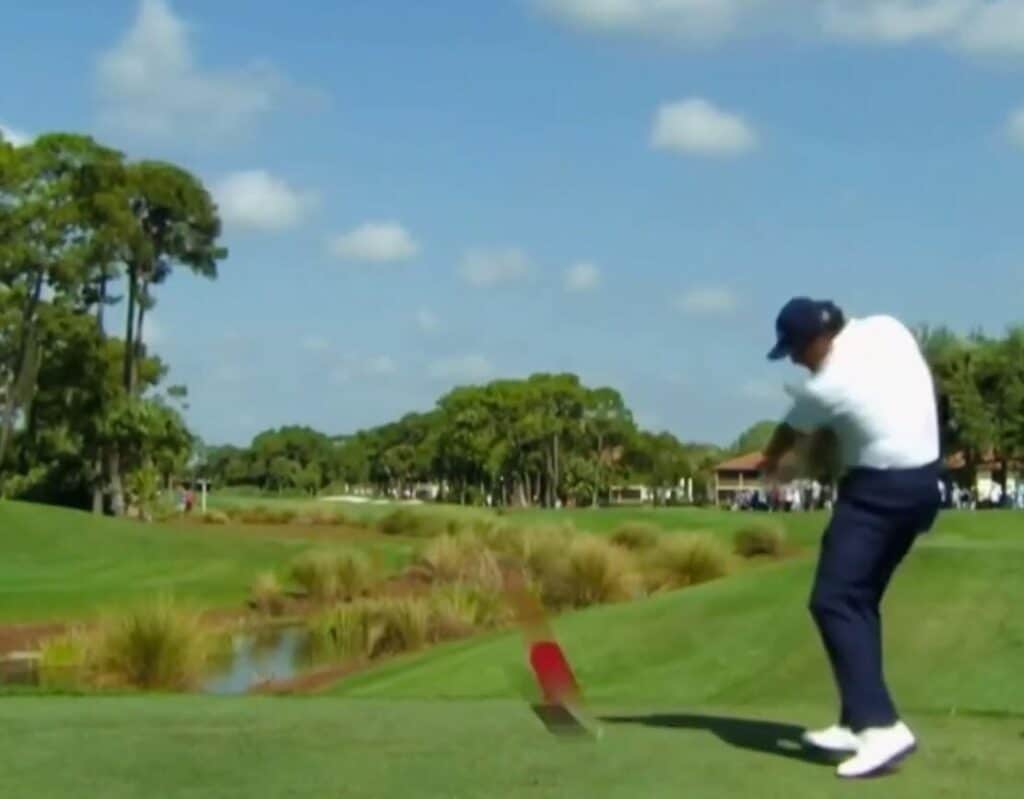 It's true that Phil finished T2 at the US Masters in 2023. But Augusta sets up very well for left-handers, and he only had one really good round (a 65 in round 4).
Mickelson is actually long enough to contend, despite being over 50 years old. The problem is that his game just isn't sharp enough. Hitting the occasional bomb just isn't enough to get it done at US Open.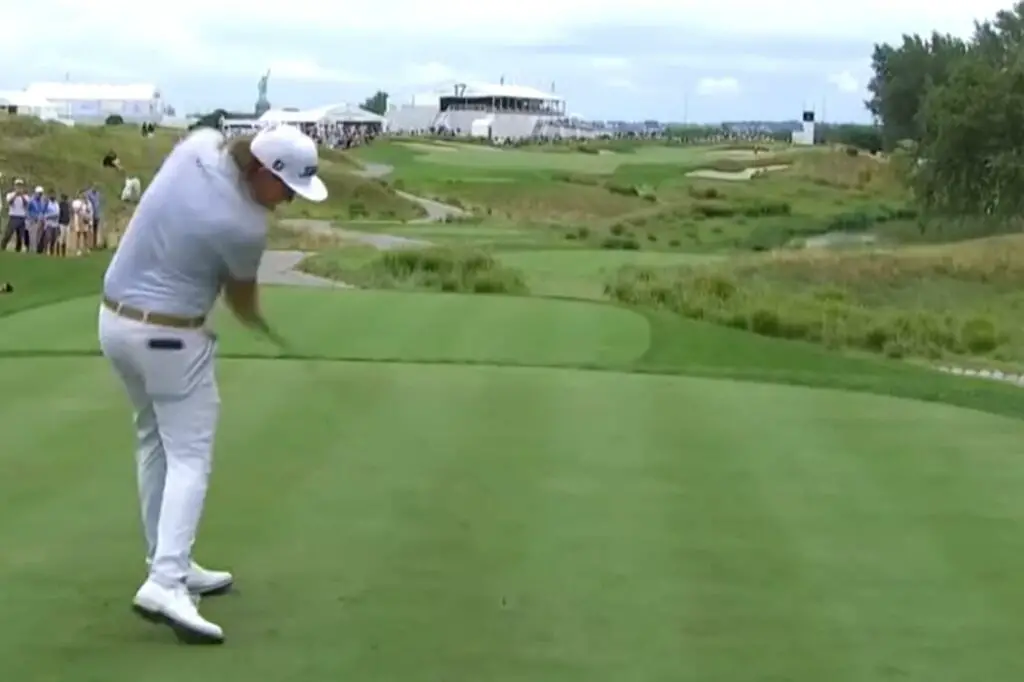 LIV golf fanboys love to pretend that Cameron Smith is the real No.1. In truth, he's more of a top 5 player when he's playing well, and right now he's more like a top 10 player.
More importantly, Smith's form in 2023 hasn't been particularly remarkable, and he isn't long enough to make a true charge at a US open setup.
To put it bluntly, Smith doesn't have the firepower necessary to contend. He isn't long enough or accurate enough with a driver in his hands.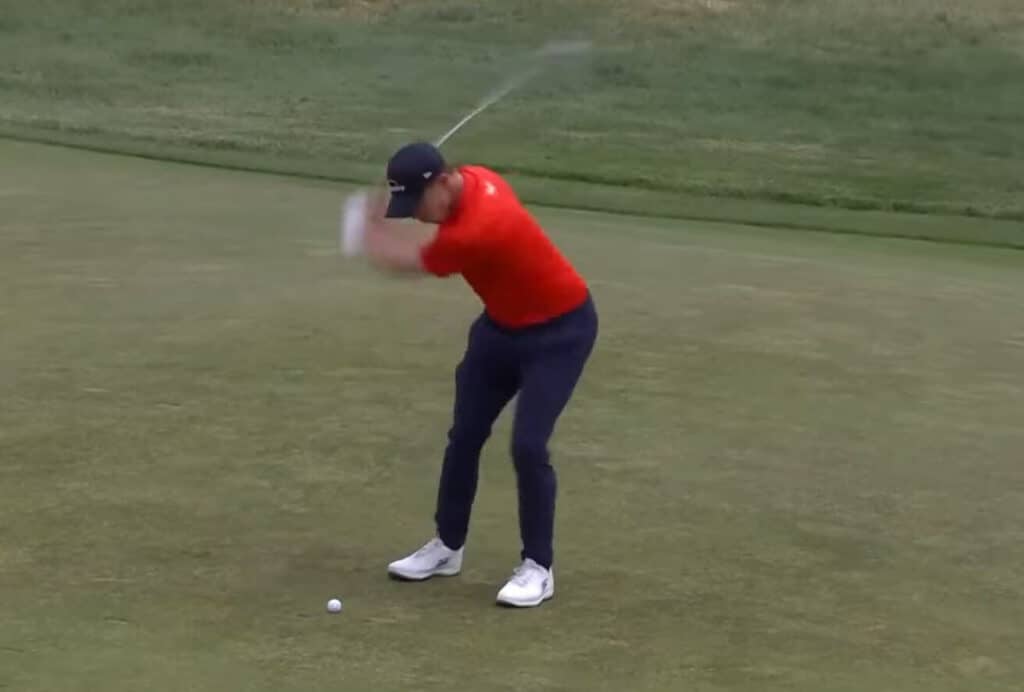 Matthew Fitzpatrick has proved to everyone that he is good enough to win a major, but he has gone off the boil this year.
The defending champion's long game and approach play was absolutely outstanding in 2022. In 2023, these two facets of his game are much weaker. Don't put money on Fitzpatrick defending his title.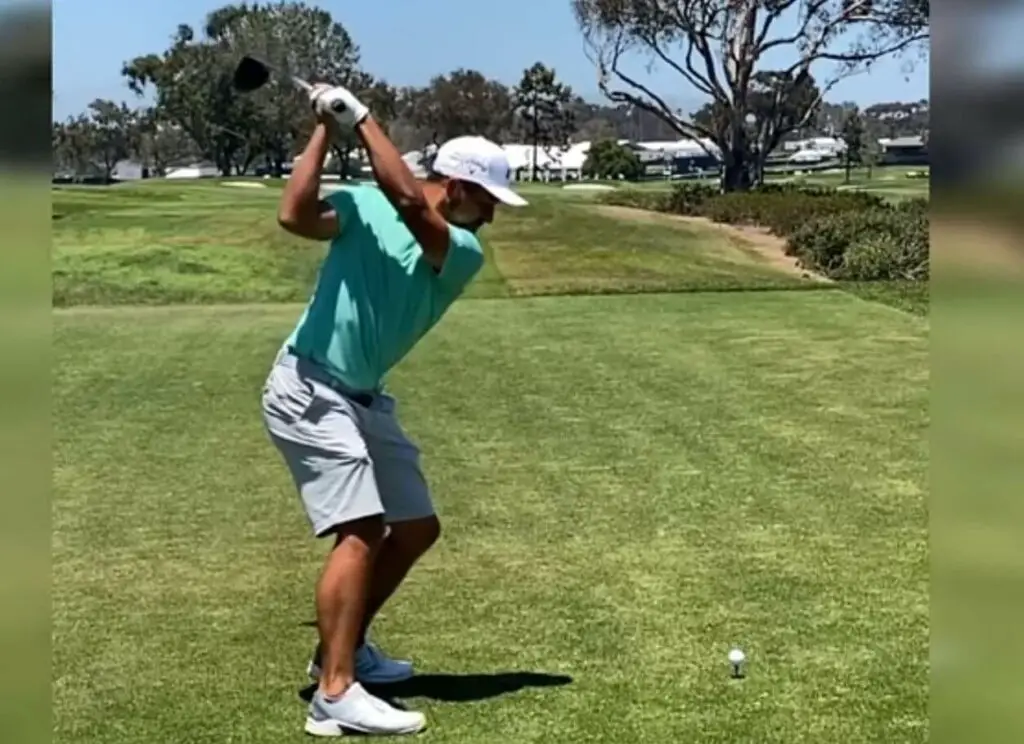 Xander is more than talented enough to win a major, but he's lost a bit of form in 2023. To put it simply, he's making too many mistakes to actually contend at a US Open setup.
Hopefully, he will get through this rough patch before the British Open in July.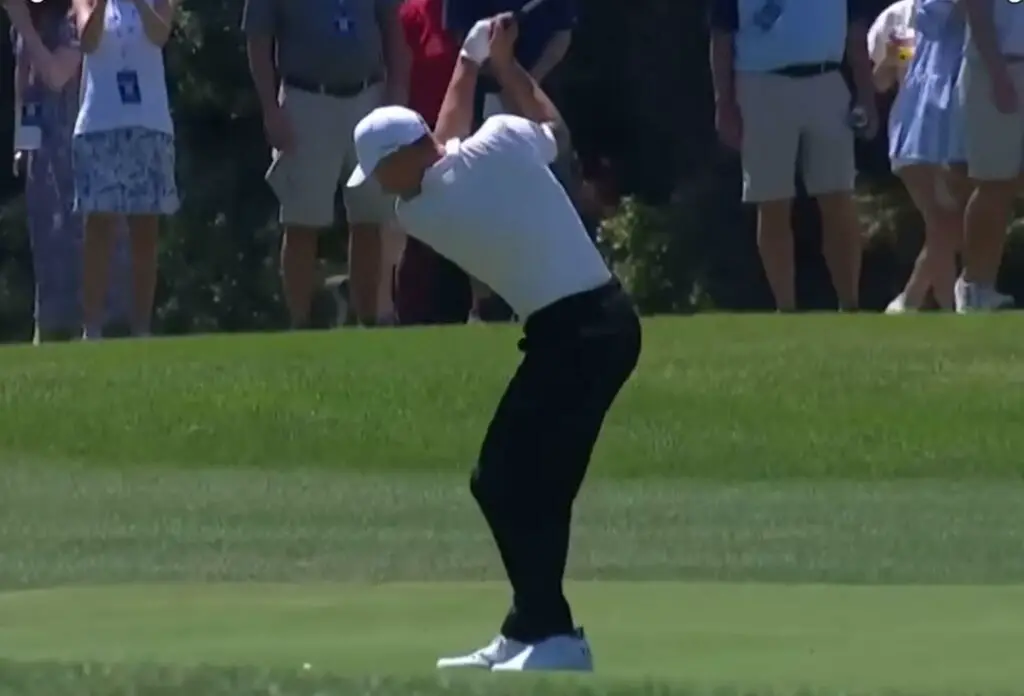 Jordan still has some magic in the tank, but he just makes too many errors to truly contend at this year's US Open.
Even though his swing is looking better than it has in a long while, his approach play is still too erratic. Prime Jordan Spieth would drop darts near the pin multiple times per round. 2023 Jordan Spieth has a hard time getting it inside 15 feet.
Simply put, you can't rely exclusively on short-game magic to get through a US Open championship. Your ball-striking has to be absolutely superb. Jordan is moving in the right direction with his swing, but he isn't at that level just yet.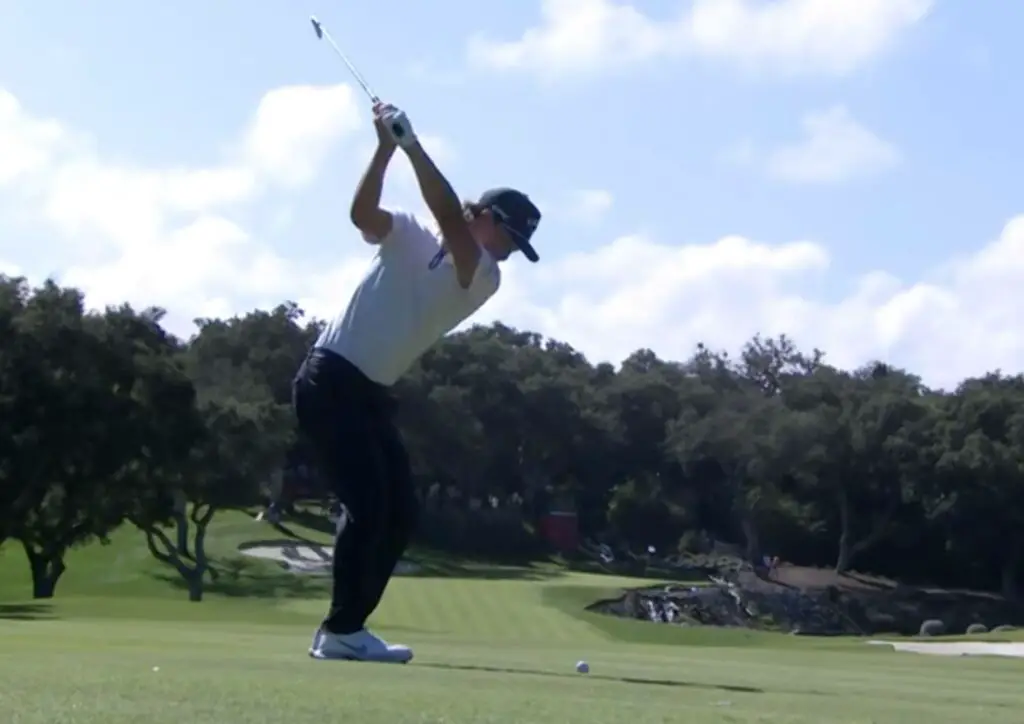 Min Woo Lee was in the final 2 ball at this years players championship, and he finished T18 at the US PGA.
Min Woo is a bit like an Australian Rory McIlroy. He has all the talent in the world, but he's overly emotional and he makes too many mistakes.
Regardless, Min Woo has the tools needed to overcome a US Open setup. If he finds a hot patch of form, he could definitely contend at LACC.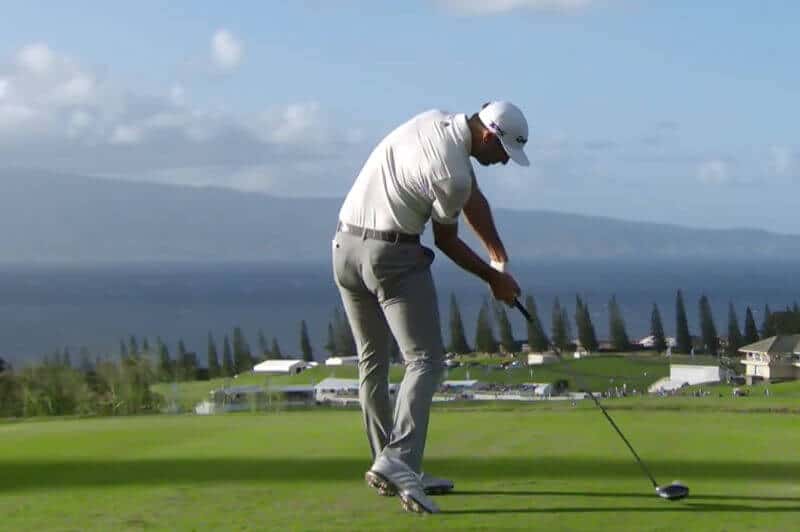 We know that DJ has basically retired after joining LIV golf. Even so, Johnson is long enough and talented enough to get it done at any US Open venue.
It all comes down to motivation for DJ. Does he actually care enough to get his game in shape for the US Open? Will he find a bit of form and show us a glimpse of the man that has spent 135 weeks ranked as world No.1? Maybe.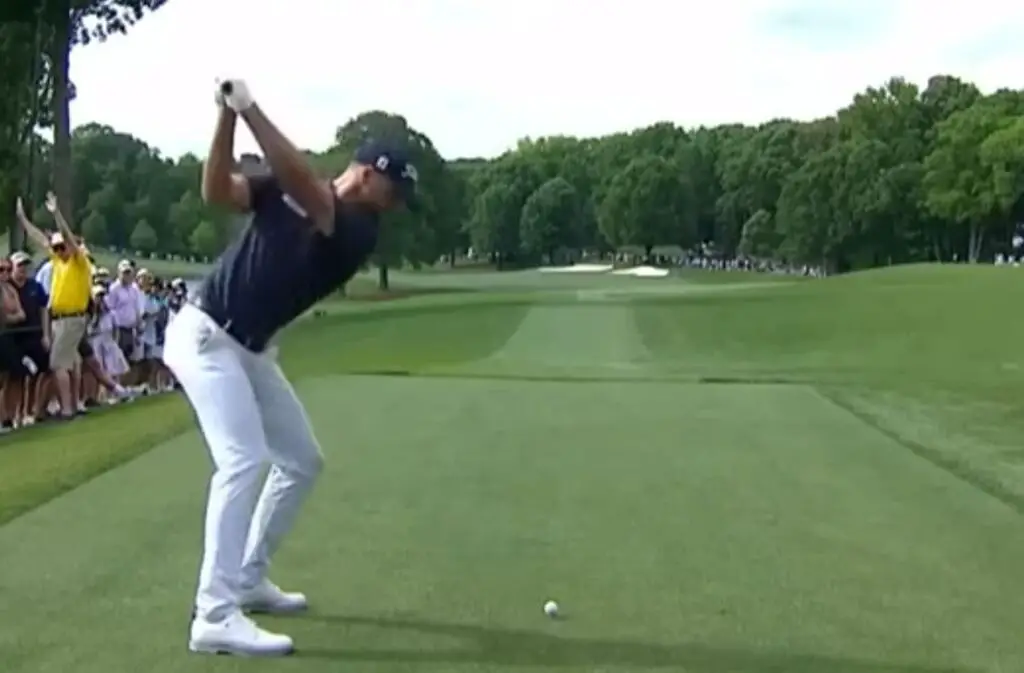 Most golf fans tend to underrate Wyndham Clark, but not us. He's one of the longest hitters on the PGA tour, and he has the mental fortitude needed to win golf tournaments.
He's obviously not the favorite, but for a long shot, he's not a bad bet. You basically have to be able to generate ball speeds over 180 mph on command, and Clark has this ability in the bag, with 3 wood no less. He regularly pushes above 190 mph ball speed with the driver.


The rest of his game is solid. Not necessarily spectacular, but highly efficient. If he gets dialed in, he could definitely be a threat.