1. Cringy, Ridiculous & Meaningless Team Names
I'm just going to assume that no one on the planet actually remembers the names of LIV Golf's cringe-worthy team names. For the record, the team names are: 
4Aces GC
Cleeks GC
Crushers GC
Fireballs GC
HyFlyers GC
Iron Heads GC
Majesticks GC
RangeGoats GC
Ripper GC
Smash GC
Stinger GC
Torque GC
It's pretty clear that Greg Norman turned to his marketing team, asking them to supply 'cool names for a golf team'. 
All these names are annoyingly awful. 
What's worse, is that they have no connection to anything meaningful. 
The sports teams with the biggest followings have very obvious geographic connections. Manchester United, LA Lakers, Dallas Cowboys, New York Yankees etc. The list is literally endless. 
In the golfing world, the Ryder Cup is comfortably the most successful team event, because it pits the two geographic powerhouses of golf against each other with America vs Europe. The President's Cup would be a lot more successful if the International Team was competitive. 
The point is that a clear connection to a particular geography is fundamental for team sports to thrive. It makes it easy for fans to figure out who they should support. 
With LIV Golf, the team names are embarrassing and meaningless at the same time. No one is interested in supporting completely random golf teams with juvenile team names.  
2. The Absence of Meritocracy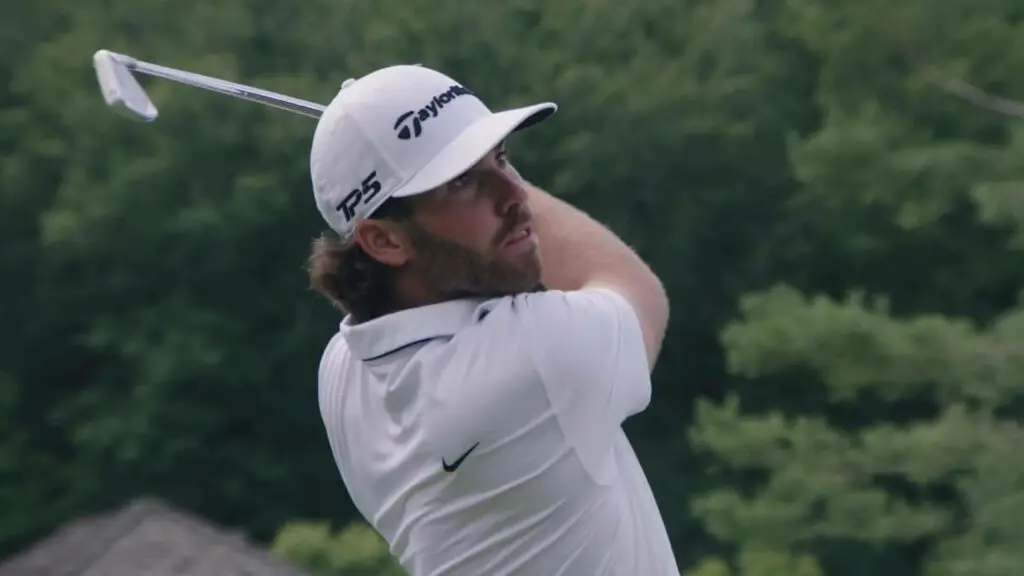 There Is No Definitive Way To Play Your Way Onto The LIV Golf Tour
At the moment, the main criteria are:
Highly talented professional
Big social media following
Greedy As Fuck
You can also get a call-up if you are a ridiculously impressive amateur
But this is not how golf works. 
If you are good enough, you should be able to play your way onto any tour in the world. There are clearly defined pathways to each and every professional golf tour. The only thing that really matters is your ability to shoot low scores when it matters. If you perform well in tournaments, you become the master of your own destiny, regardless of your background, nationality or skin colour. 
LIV golf hasn't established performance criteria that allow players to qualify for their tournaments. As it stands, they are literally just handing out invites to established players with a good social media following. 
They have also lured a few upcoming amateurs by offering mouthwatering sums of money. 
This is a bullshit way to operate a professional golf circuit. Until they fix this setup, LIV has no credibility as a professional golf association. 
Guys like Fat Perez and Matthew Wolff get paid regardless of how shit they play
This is a problem. Sport is by definition a meritocracy. The current system at LIV Golf is quite literally rigged. 
Once your agent secures you a spot, you basically have a contract that keeps you in place for a set period of time. Your golfing ability isn't factored into this contract. 
This setup undermines the importance of performing well. It will attract golfers that are far beyond their peak like Stenson, Poulter and Westwood, but it isn't sustainable over the long term. 
It just makes every competition seem like a social event rather than a sports event. Sports fans want to see elite players in elite events battling each other and the golf course. That is why the golf majors are so successful. LIV golf is more like a 2 scores-to-count Saturday morning Stableford competition. Fun to play, but very boring to watch. 
LIV Has Copied The Wrong Element Of What Makes F1 Compelling
If you've ever watched an episode of Drive to Survive, you will understand how ruthless the Formula 1 circuit is. If a new driver fails to perform in the first 5 – 10 races, they can be exiled from the sport for life. 
Each and every driver understands that in order to maintain their place on the team, they have to deliver excellent performances over the course of a season. If they don't, they lose their job. This dynamic drives the show, and creates genuine interest in who will have a seat 
It's something that just about every employee can relate to. If you do a poor job, you get fired.
Greg Norman and his team decided to drop the ruthlessly performance orientated nature of F1, and instead decided to implement the F1 style leaderboard during tournaments. 
Big fucking whoop
The style of leaderboard is meaningless if the tournament doesn't matter. 
3. Overly Gloatful Demeanour
If there is one word that describes the overarching tone of the LIV Golf Tour, it would have to be 'SMUG'. 
Everyone walks around grinning like a Cheshire cat, because they can't quite believe they have exponentially increased their earnings, without improving their golfing abilities in any way. 
This gloatful tone is very pronounced in the commentating team, who always sound absolutely delighted with themselves and the golf tour that no really cares about. 
LIV golf celebrates boastful arrogance because it plays nicely into their 'Golf But Louder' catchphrase. 
The problem is that being overly pleased with yourself is not an admirable quality,  and it certainly shouldn't be encouraged. There are more than enough self-entitled idiots running around the world today. We don't need a clan of professional golfers doing their very best to replicate this behavior.
4. LIV Golf Has Weakened The Fields of Most Big Golf Events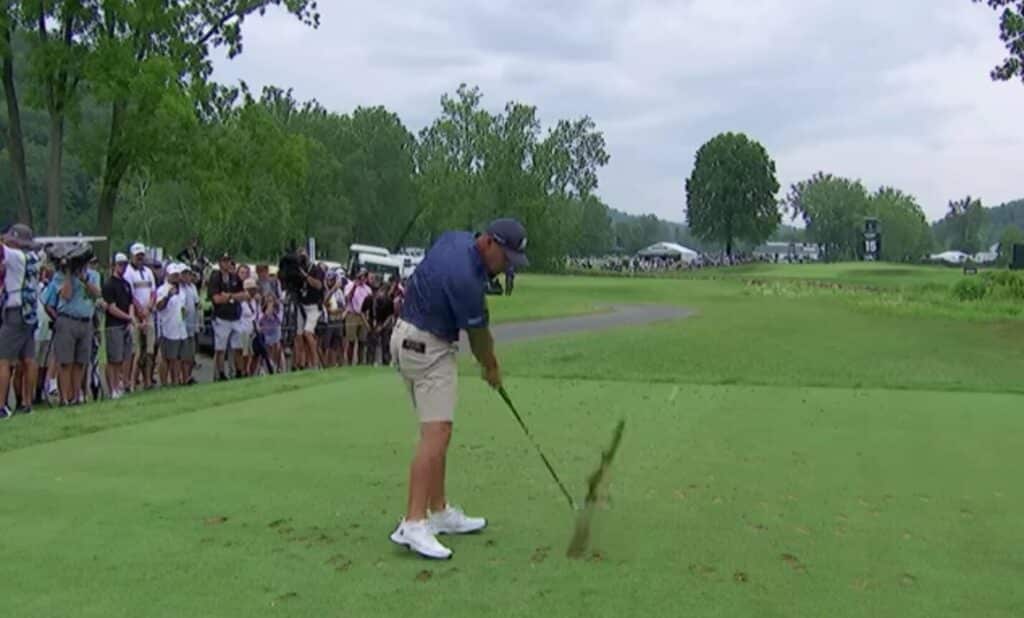 To be perfectly honest, I would still like to see Bryson vs Rory, or Brooks vs Rahm, or Smith vs Scheffler, or Mickleson vs Woods
These kind of match ups are no longer possible, because LIV golf has split the talent pool in half. As a golf fan, this is very disappointing. 
People just want to see the best players playing against each other in highly competitive tournaments. The PGA Tour is much more capable of delivering this desire to golf fans. LIV golf has simply created an unnecessary fracture in the talent pool of elite golfers.  
5. Excessive Exposure To Greg Norman
What an idiot
There is just something strangely off about Greg Norman. 
Watching him trying to hype up crowds at LIV golf events is akward, because he isn't very likeable. He has transitioned from the Great White Shark to the Great White Douche. Can someone please ask him to stop trying so hard? 
Ultimately, he just doesn't have the natural charisma needed to be a hype guy.  
6. That Awful Electronic Music In The Background
Imagine if you combined an electronic music festival with a meaningless golf tournament. 
No need to use your imagination of course. Greg Norman tapped into billions of Saudi Oil Money to make this particular vision a reality. 
Now you can hear a constant 'doof doof doof' while Cameron Smith is putting. 
Golf fans want to hear the collective gasp of a missed putt or the outrageous roar of a hole-in-one. The electronic music is merely hiding the fact that LIV golf crowds aren't particularly enthused by good golf. The only exception is tournaments in Australia. Australian Golf fans have embraced LIV golf because it's as close as they will ever get to a PGA tour event. 
Why LIV Golf Works (or Could Work)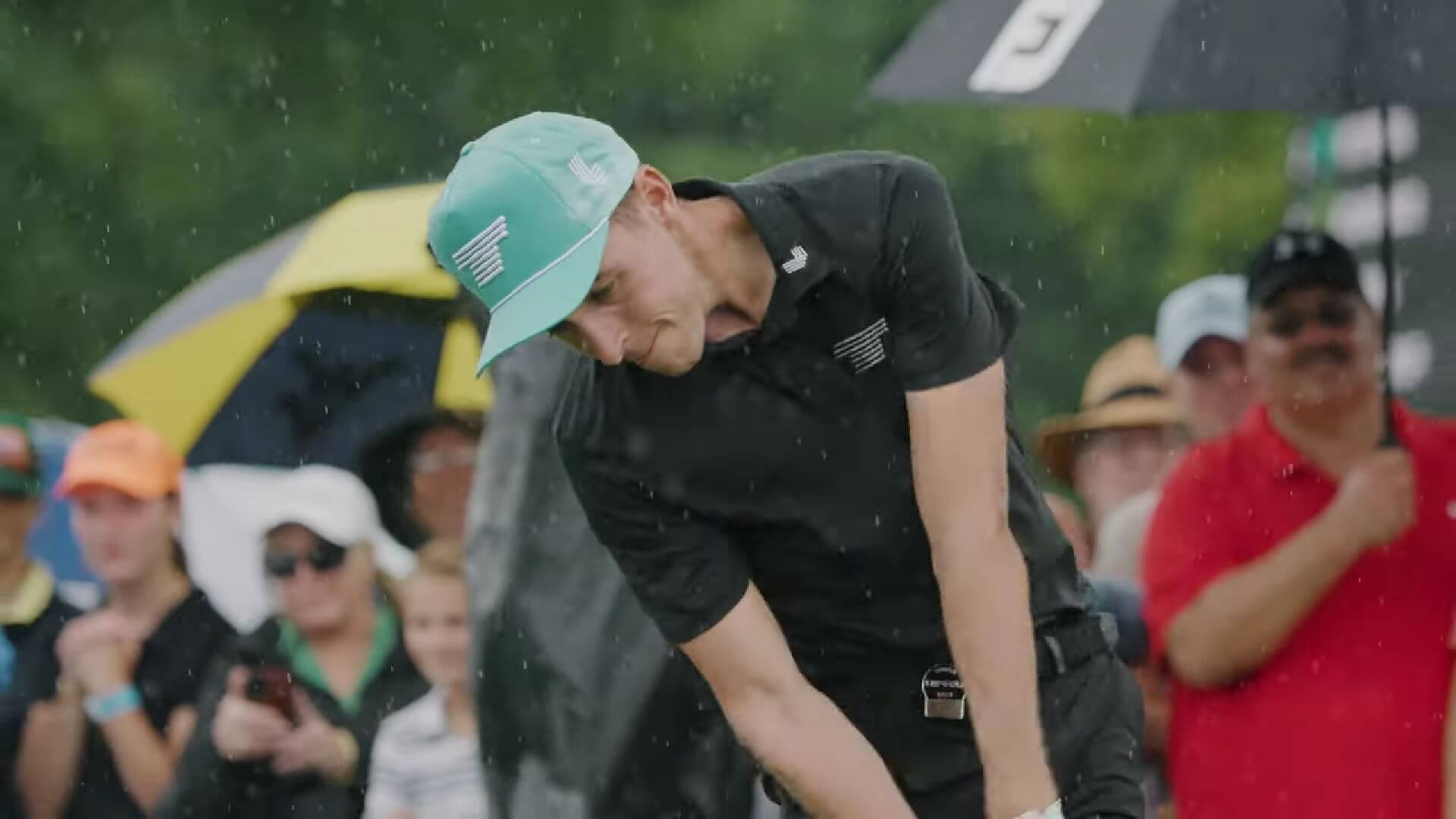 1. The Ability To Watch  Live Golf On Youtube, For Free
The one area where LIV golf truly shines is internet coverage. 
At the moment, you can easily watch events on Youtube, or you can watch via the LIV golf app. Given that almost all modern TVs are smart TVs, the option to watch professional golf for free is welcome change. In most countries around the world, you need a premium TV subscription in order to get golf coverage. LIV Golf is changing this dynamic, and it's good news for golf fans. 
2. You Can See More Shots Per Minute
If you've ever watched a PGA tour event, you will appreciate that there can be a lull time between shots. This same criticism isn't applicable to LIV Golf. With the shotgun start format, there is always a plethora of shotmaking on display at any given time. 
It can take some getting used to the speed between shots, but overall, it's another welcome change. 
In fairness to the PGA, they have started increasing the number of broadcasted shots per minute in order to combat high octane broadcasting offered by LIV. 
3. The Prize Money Is Impressive
LIV Golf's prize mone is ridiculous, and that's okay. There are plenty of athletes in other sports that earn over $30 million per year. 
In addition, LIV golf has forced the PGA tour to increase their payouts and offer a base salary of $500k to all PGA players. 
The only problem is ROI. Because the Saudi Investment fund doesn't actually need a return on the money they spend, it can be brutal to intiate a financial battle with a never ending pit of oil money. This is why the PGA Tour has actually bent the knee in the LIV/PGA merger. They fully understand that in order to grow the PGA Tour, they now actually need the backing of the Saudi Prince. It's a bit sad, but that is where the world of golf finds itself. 
4. Team Golf Can Be Entertaining (When Done Correctly)
There are fundamental issues with the current LIV golf teams, but these problems can potentially be resolved. 
For instance, let's imagine that the Top 12 players at the end of the season earn a captain's arm badge. Then they set up a draft-style system, where each captain gets to choose their team members. Importantly, the captain that finishes first gets the first pick, the captain that finishes second gets the second pick, and so on and so forth. 
Teams that are formed organically based on performance and the preferences of the captain would be much more in line with how the Ryder Cup actually works. 
5. There Is A Focus on Entertainment & Fun
At the end of the day, watching sport is ultimately a form of entertainment. Injecting some youthful energy into the equation isn't a bad thing. The tournament that does this best is actually the Waste Management Phoenix Open. They have really set the bar in terms of stadium-style golf. The 17th hole at the Waste Management Open is arguably the biggest vibe in the world of golf. 
LIV golf is running with the concept of stadium golf, and finding other ways to stimulate an entertaining atmosphere in the crowd. While every method doesn't work (eg constant electronic music), you can't fault the LIV golf team for trying to make tournaments fun, exciting, and appealing to a younger audience.