In this comparison, we will be pitting the Titleist T200 Irons against the Taylormade 2019 P790 Irons.
Both of these irons fall into the "player distance" category. Basically that means they are a pretty good option for low and mid handicappers that want great distance without sacrificing feel (or gaming a chunky spaceship style game improvement iron).
If we had to put a handicap range into play, 3 – 12 handicaps would be the most likely candidates for these irons.
Now that we have established who these irons are designed for, let's get straight to the details.
T200 vs P790 (2019) - Loft Comparison
| | | |
| --- | --- | --- |
| Product Name | T200 Irons | P790 Irons |
| 3 Iron | N/A | 19.0° |
| 4 Iron | 21° | 21° |
| 5 Iron | 24° | 23.5° |
| 6 Iron | 27° | 26.5° |
| 7 Iron | 30° | 30.5° |
| 8 Iron | 34° | 35.0° |
| 9 Iron | 38° | 40.0° |
| Pitching Wedge | 43° | 45.0° |
| Gap Wedge | 48° | 50.0° |
T200 vs P790 - Length & Lie Comparison
| | | |
| --- | --- | --- |
| Product Name | T200 Irons | P790 Irons |
| 3 Iron | N/A | Lie 60.5° – Length 39.00″ |
| 4 Iron | Lie 61.0° – Length 38.50″ | Lie 61.0° – Length 38.50″ |
| 5 Iron | Lie 62.0° – Length 38.00″ | Lie 61.5° – Length 38.00″ |
| 6 Iron | Lie 62.5° – Length 37.50″ | Lie 62.0° – Length 37.50″ |
| 7 Iron | Lie 63.0° – Length 37.00″ | Lie 62.5° – Length 37.00″ |
| 8 Iron | Lie 63.5° – Length 36.50″ | Lie 63.0° – Length 36.50″ |
| 9 Iron | Lie 64.0° – Length 36.00″ | Lie 63.5° – Length 36.00″ |
| Pitching Wedge | Lie 64.0° – Length 35.75″ | Lie 64.0° – Length 35.75″ |
| Gap Wedge | Lie 64.0° – Length 35.50″ | Lie 64.0° – Length 35.50″ |
Titleist T200 Irons - Key Technology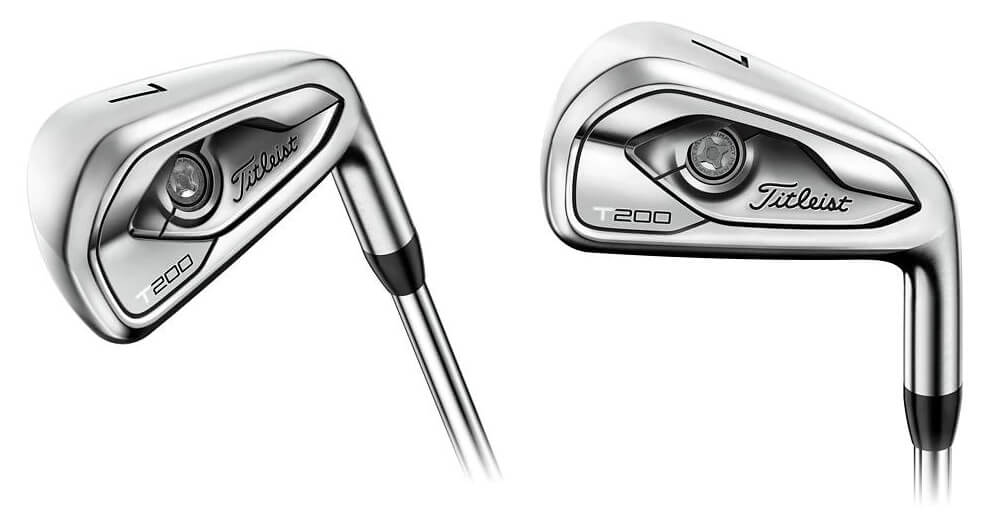 The Max Impact technology in T200 irons means you get maximum speed from nearly any impact point on the face. A unique polymer core developed in partnership with Titleist golf ball R&D provides precise sound and dampening qualities of these golf clubs. This leads to more repeatable distance from shot to shot. See how much better you can play when you hit the number more often.
More Tungsten For Tighter Shot Dispersion
The T200 iron features more tungsten than any other T-Series iron, with an average of 90g in the mid to long irons. That's over a third of the overall clubhead weight strategically positioned on the heel and toe for outstanding MOI.
Forged L-Face For Incredible Feel
The T200 forged face wraps around the sole to increase ball speed on the lower portion of the clubface. Paired with a progressive set design that moves the CG lower in the long irons, the result is superior ball flight.
Taylormade 2019 P790 Irons - Key Technology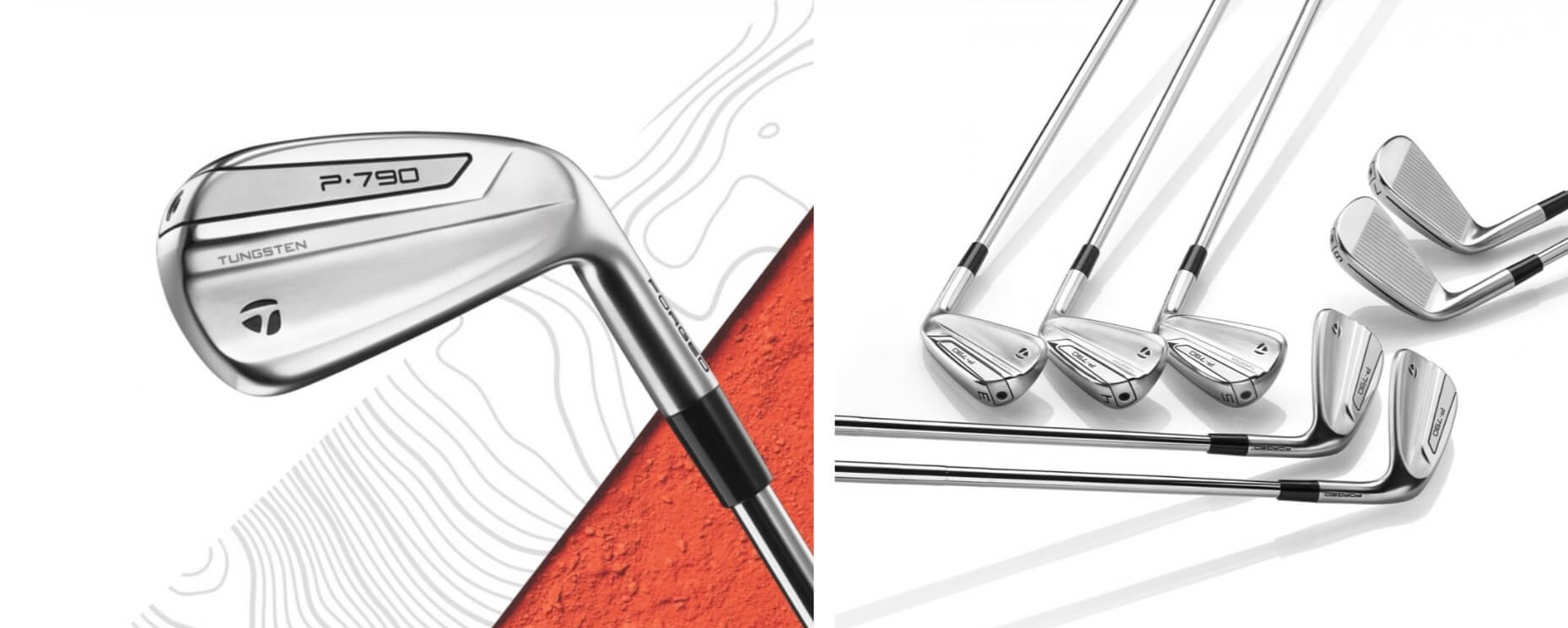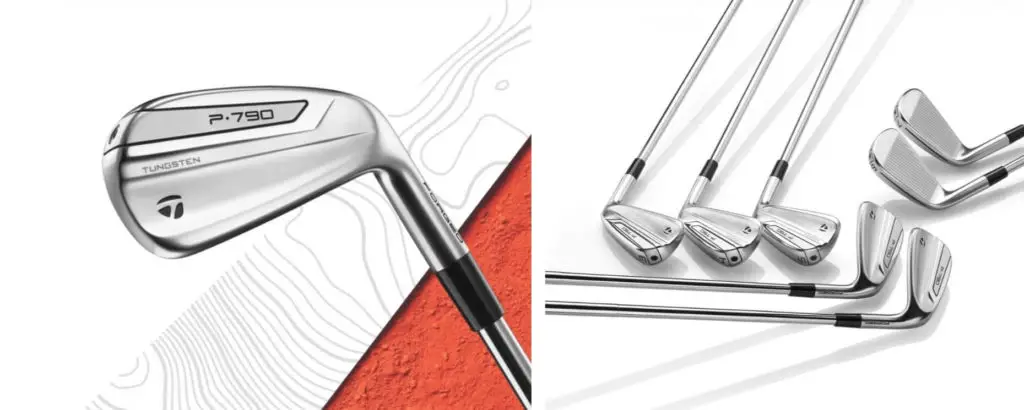 Speedfoam Inserts Inside The Head
The all new Taylormade P790 features ultra-light urethane foam injected inside the head, engineered to push the design limits of face speed while simultaneously improving feel.
Next Generation Forged Progression
New thinner forged face with progressively located ICT design engineered to maximize COR area while improving accuracy.
Low Profile Tungsten Weighting
The newly redesigned P790 features a low-profile tungsten weight designed to give you a lower CG and higher launch.
"I got literally the same numbers with each both on good and not so good shots. The profiles are totally different looking to me, 790 are chunky and the T200 are very slim. Couldn't go wrong with either in my mind, but I will say the T200 appear initially to be the AP3 Titleist players were looking for. 790 are just a tweaked version, that most people say are the same really... not a knock since they are legit."
"P790 by a longshot. I hit probably 100 balls with the T-series irons, and after hitting 3 shots with the P790 I decided it was better for me. Good shots were carrying about 10 yards farther than T200, and the mishits were also less punishing. Using the same shaft I was also getting a bit higher spin and launch with P790."
"I hit both last night at a club champion fitting. I agree with drscott266 both were exactly the same on good and bad shots. You just need to pick which one looks better to you. My opinion is the p790 may be slightly more forgiving and that's the one I'll be buying soon."
They're Both Good Looking Irons: The Titleist T200's and the Taylormade P790's are both very good looking player distance irons. Some will prefer the P790 design. Some will prefer the T200 design. Only you can make a call on which you prefer.
The T200 Irons Have A Thinner Topline: This is very noticeable if you hold the irons next to each other. We don't agree with the suggestion that the P790's are chunky. It's more that the topline of the T200's is actually very thin, which makes the P790's seem a bit chunky in comparison.
Distance Wise They Are Pretty Similar: This is especially true with the longer irons, where both sets have very similar specs. However, you may find that the shorter irons in the P790 set launch a bit higher, and travel a touch shorter. This is mainly because the T200's are 2 degrees stronger from the 9 iron to the gap wedge (check the loft comparison table at the top of this article to confirm).
Some people say the T200's feel too much like a game improvement iron: We don't necessarily agree with this assertion. The fact that Titleist have been able to pack so much techonology into such a compact frame is a feat of engineering.
A fair number of people seem to prefer the feel of the P790's: This is probably because of the Speedfoam insert that's injected into the P790's. While the Speedfoam insert doesn't necessarily add any distance gains, it makes the club feel and sound so much better than it would without the Speedfoam insert. Taylormade have basically replaced a hollow ting, with a beautiful, soft yet super powerful feeling. That's one of the reasons these irons sell so well.
You can't go too far wrong, regardless of which one you choose: In reality, the T200's and the P790's both hit the ball a country mile. This whole battle could boil down to the thiner topline of the T200's (which many people prefer), and the enhanced feel of the P790's.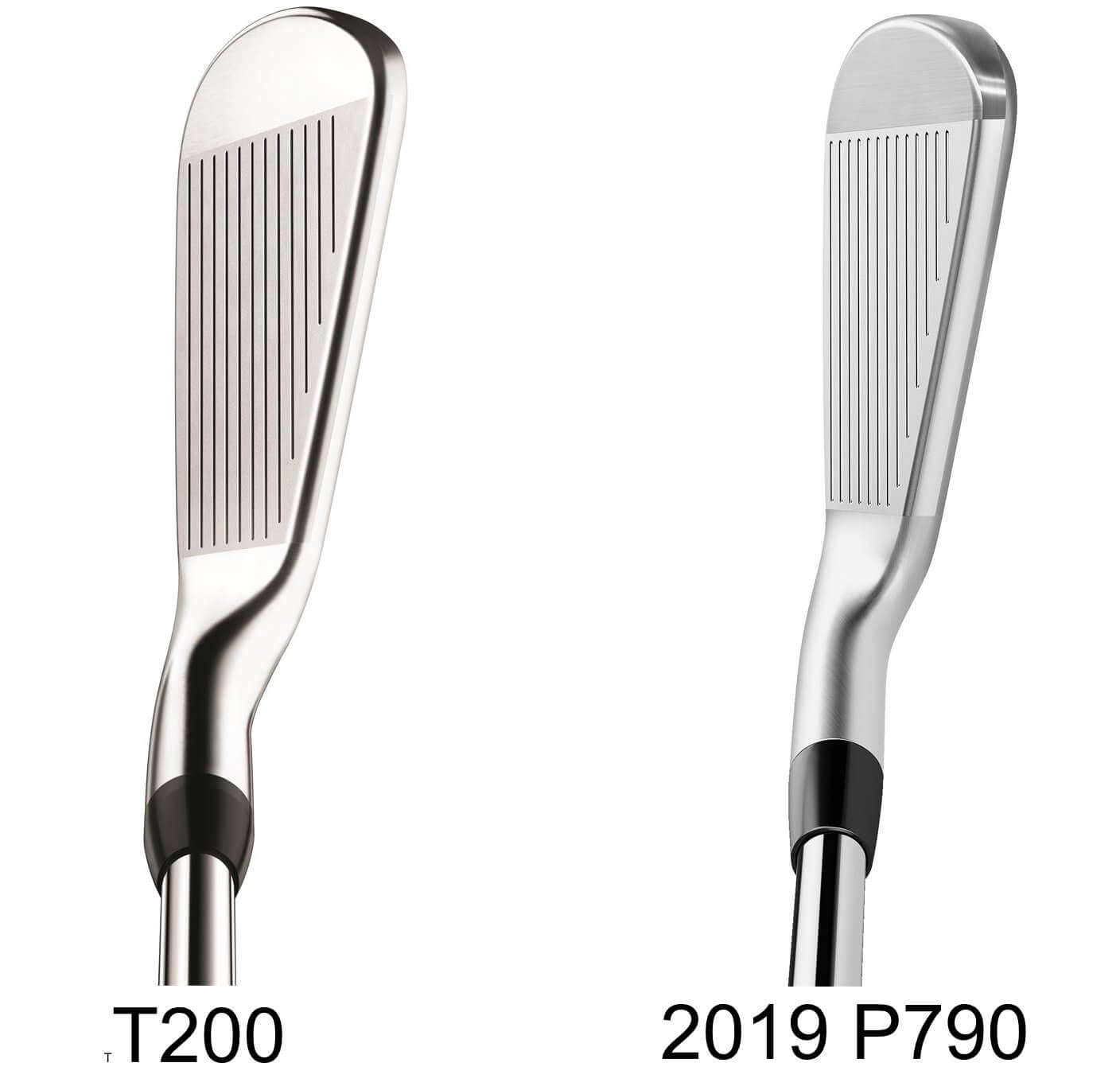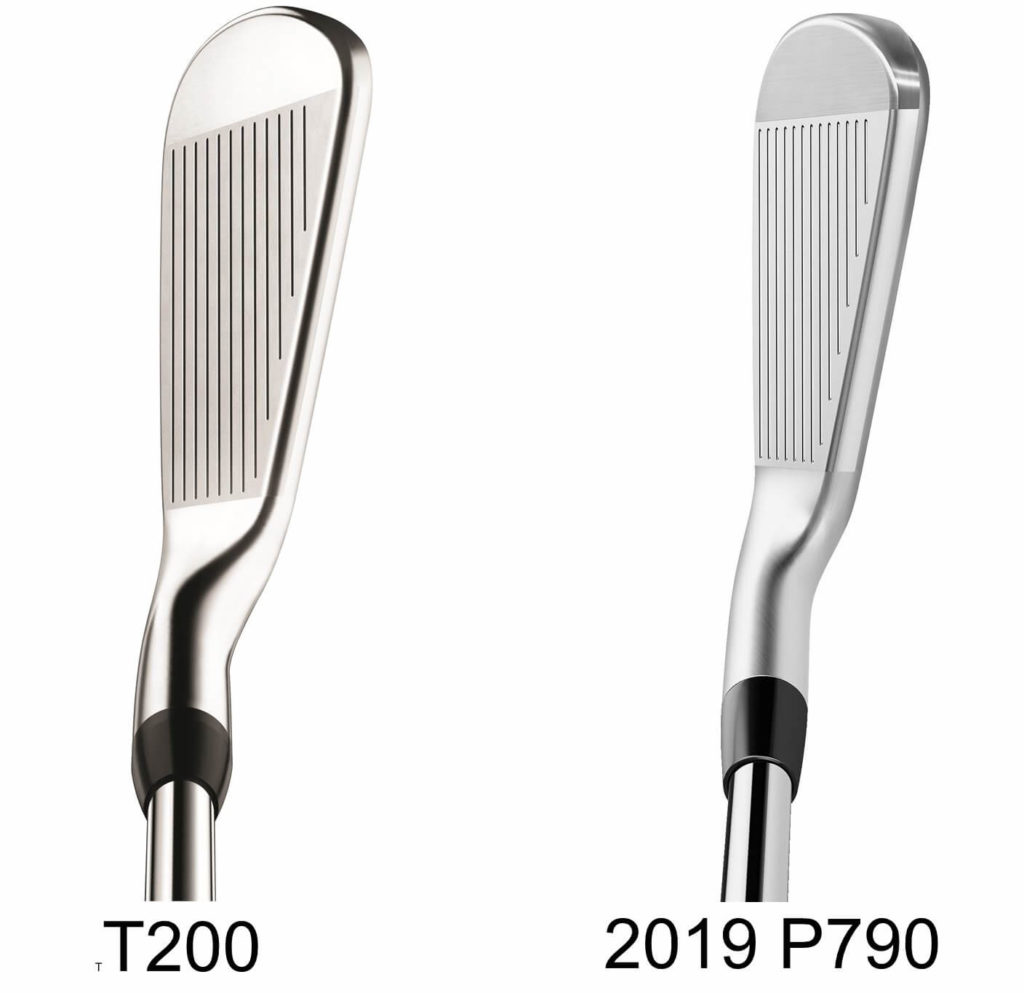 Taylormade 2019 P790 Irons
Resources Used In This Post