The Taylormade P7MC's have more traditional lofts, and they aren't quite as forgiving as the P770's. However, they will give you a 'buttery soft' feel when you strike the ball nicely, and you should find it significantly easier to shape your ball flight.
On the other hand, the P770's have more game improvement technology, sharing more in common with its older sibling, the P790's. You could call the P770's a variation of the P790's, with a more compact head shape and less aggressive lofts. You can read more about the P770's vs P790's here. 
Now that you have a basic understanding of each set of irons, let's dive into the details. 
Features Comparison - Taylormade P770 vs P7MC
Loft Comparison - Taylormade P770 vs P7MC
Key Point 1: The lofts of the Taylormade P770's are a touch stronger than the lofts of the Taylormade P7MC's. In the lower irons, it's only half a degree, but from 6 iron down, the P770's are a full degree stronger. In other words, the P7MC's are closer to traditional lofts, whereas the P770's are closer to modern, player-distance lofts. 
Key Point 2: There is no gap wedge in the P7MC set. You will need to commit to a full set of Taylormade wedges if you choose the P7MC's. 
Length 39.00" - Lie 60.5°
Length 39.00" - Lie 60.5°
Length 38.50" - Lie 61.0°
Length 38.50" - Lie 61.0°
Length 38.00" - Lie 61.5°
Length 38.00" - Lie 61.5°
Length 37.50" - Lie 62.0°
Length 37.50" - Lie 62.0°
Length 37.00" - Lie 62.5°
Length 37.00" - Lie 62.5°
Length 36.50" - Lie 63.0°
Length 36.50" - Lie 63.0°
Length 36.00" - Lie 63.5°
Length 36.00" - Lie 63.5°
Length 35.75" - Lie 64.0°
Length 35.75" - Lie 64.0°
Length 35.50" - Lie 64.0°
Length 35.50" - Lie 64.0°
As you can see, the P770's and the P7MC's have the exact same length and lie setup. This is something you will see across almost all modern Taylormade iron sets. 
Taylormade P770 Key Technology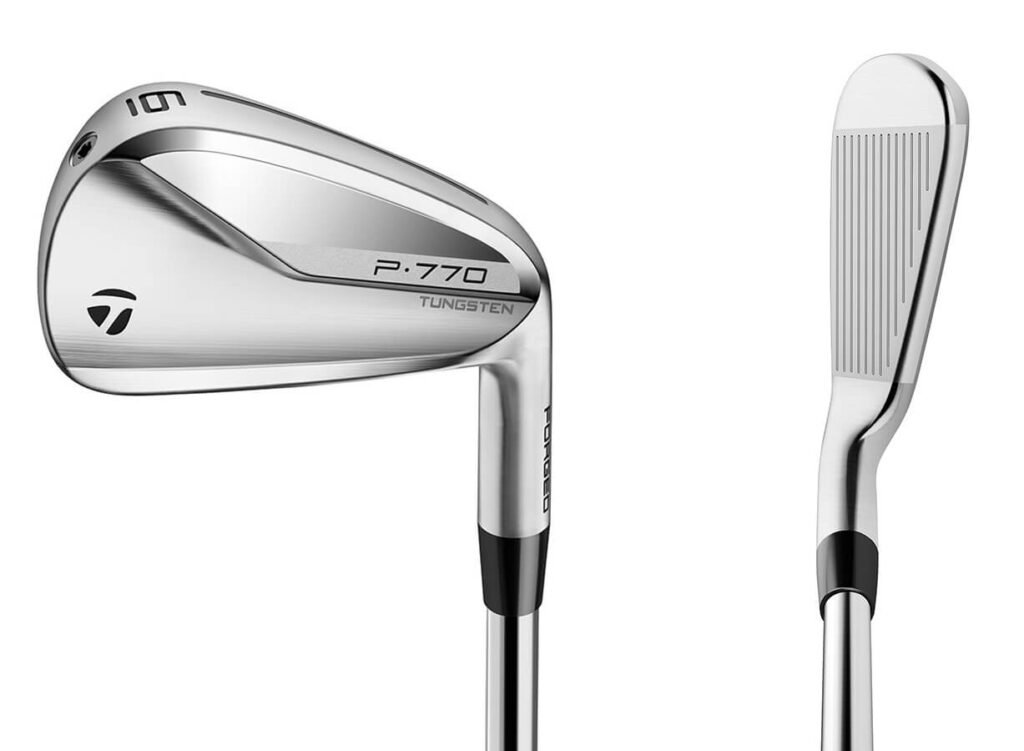 Designed to fit the eye of a more discerning player, P•770 shaping relies on visual cues such as a thinner topline, less offset and shorter blade length when compared to the P•790.
Forged Performance + Forgiveness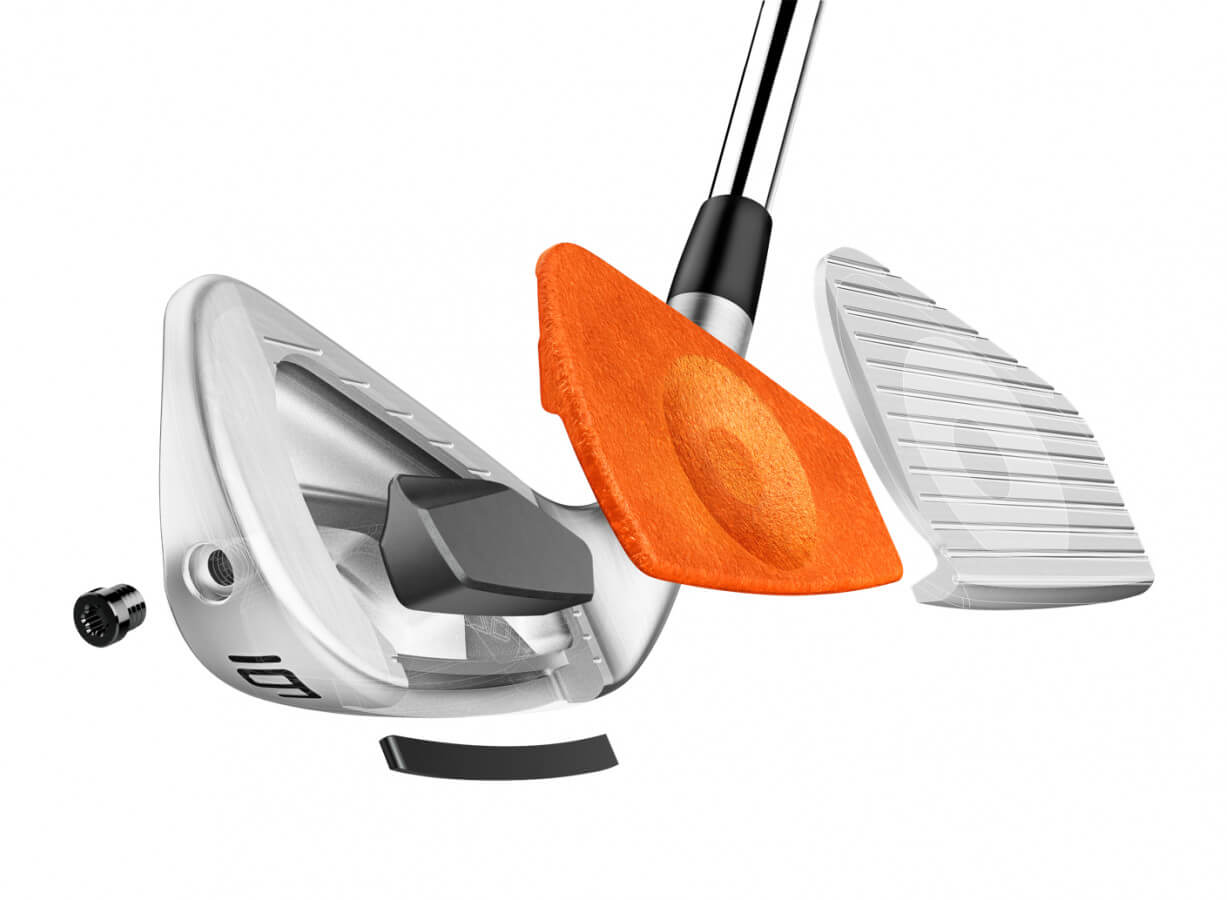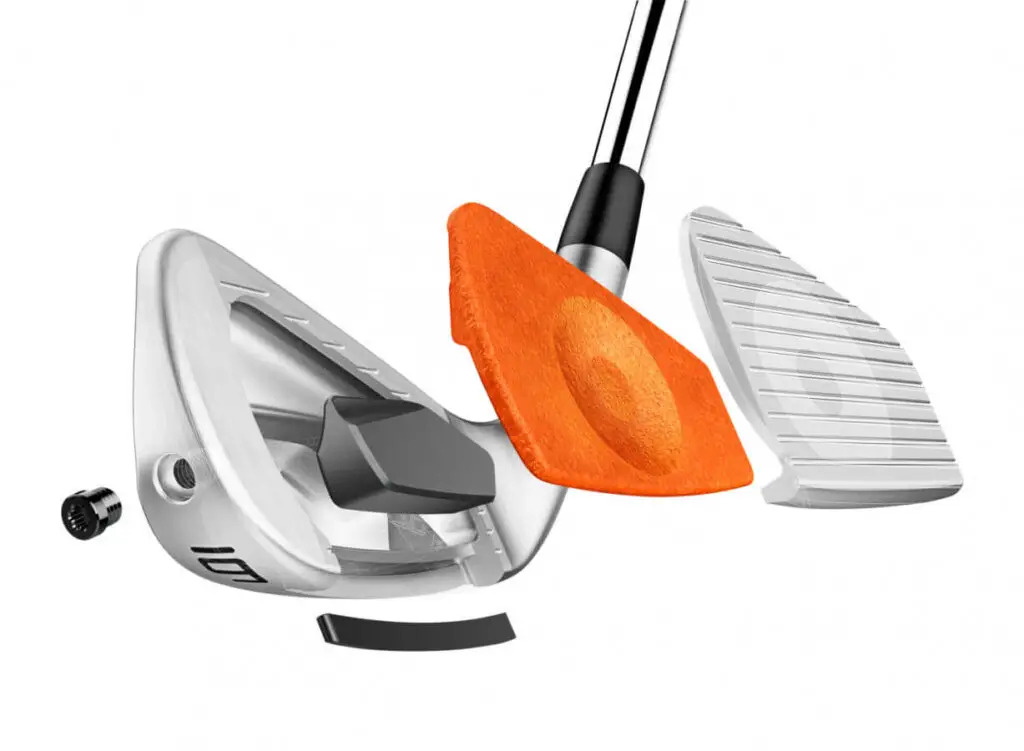 A forged hollowed-body construction and ultra-thin face are designed for enhanced feel, distance and forgiveness. The combination of a Thru-Slot Speed Pocket and Progressive ICT are engineered to protect ball speed across the face and improve playability. Even with its compact head shape, P•770 is loaded with the technology needed to make it playable for a wide range of golfers.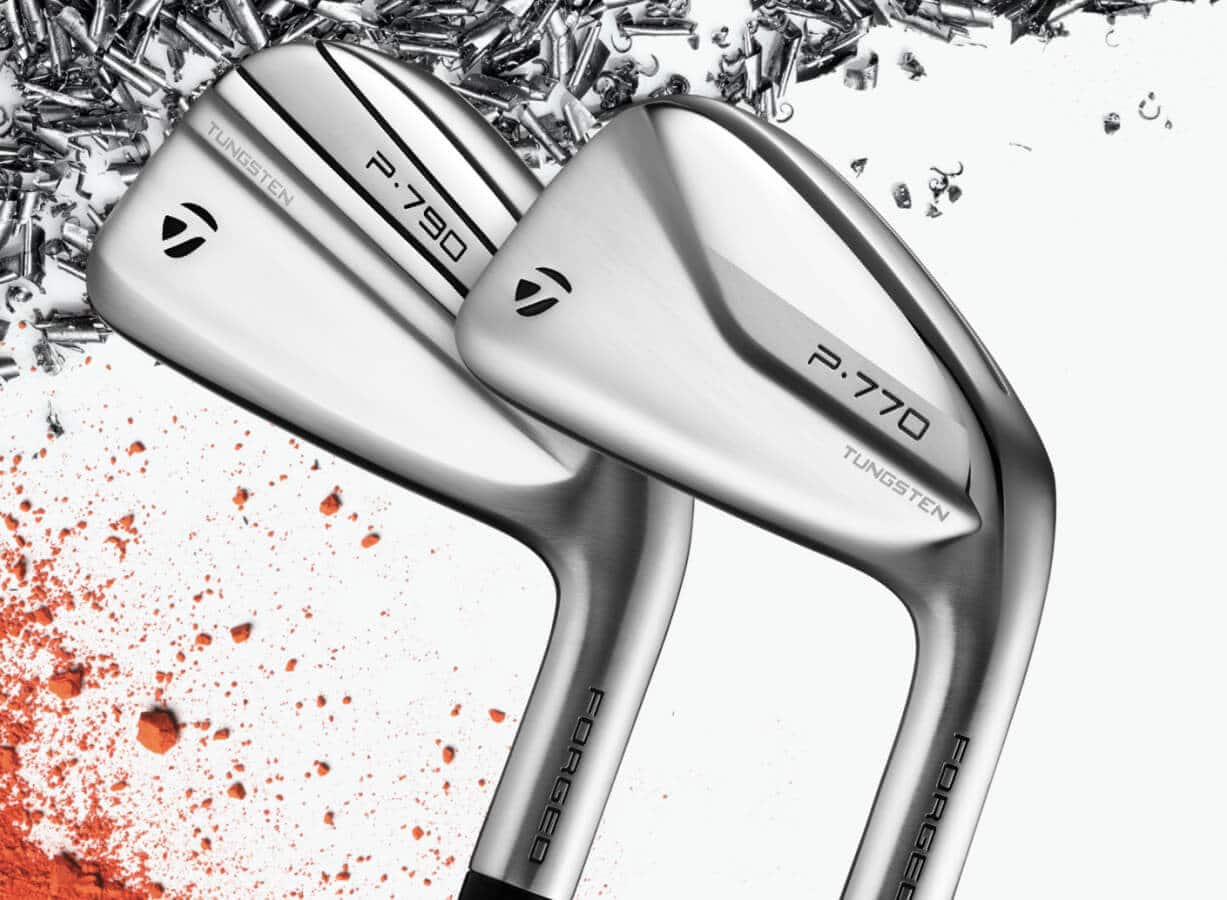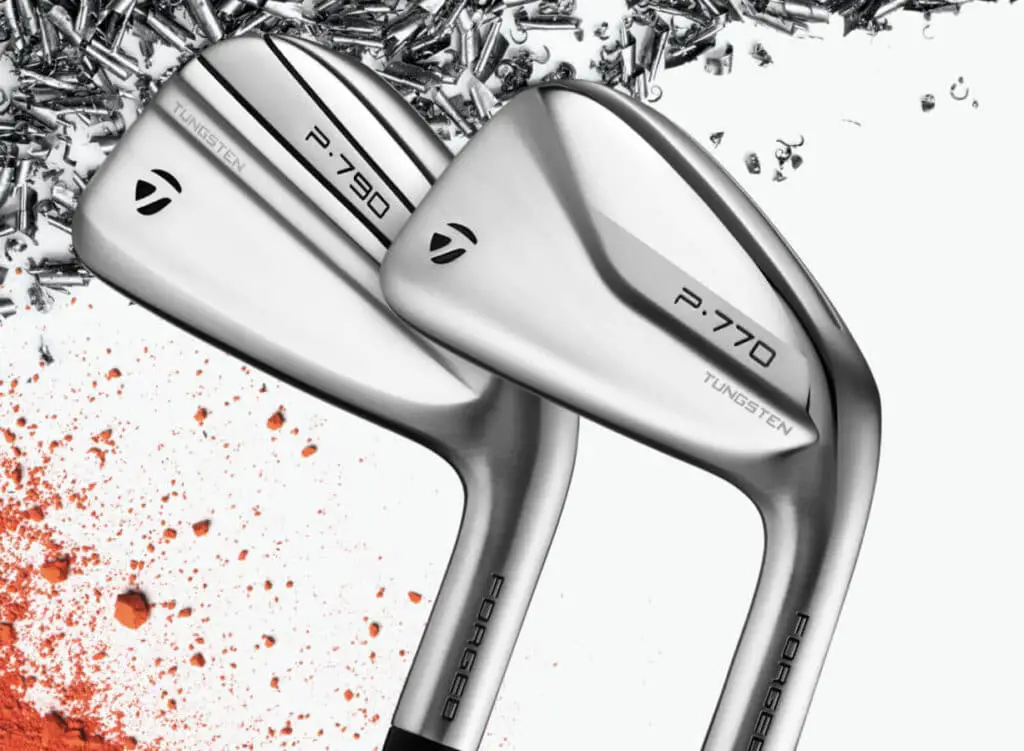 With the technology of P•790 in a smaller package, P•770 is forged from the same DNA with hollow body construction, SpeedFoam™ and advanced tungsten weighting for precise CG placement.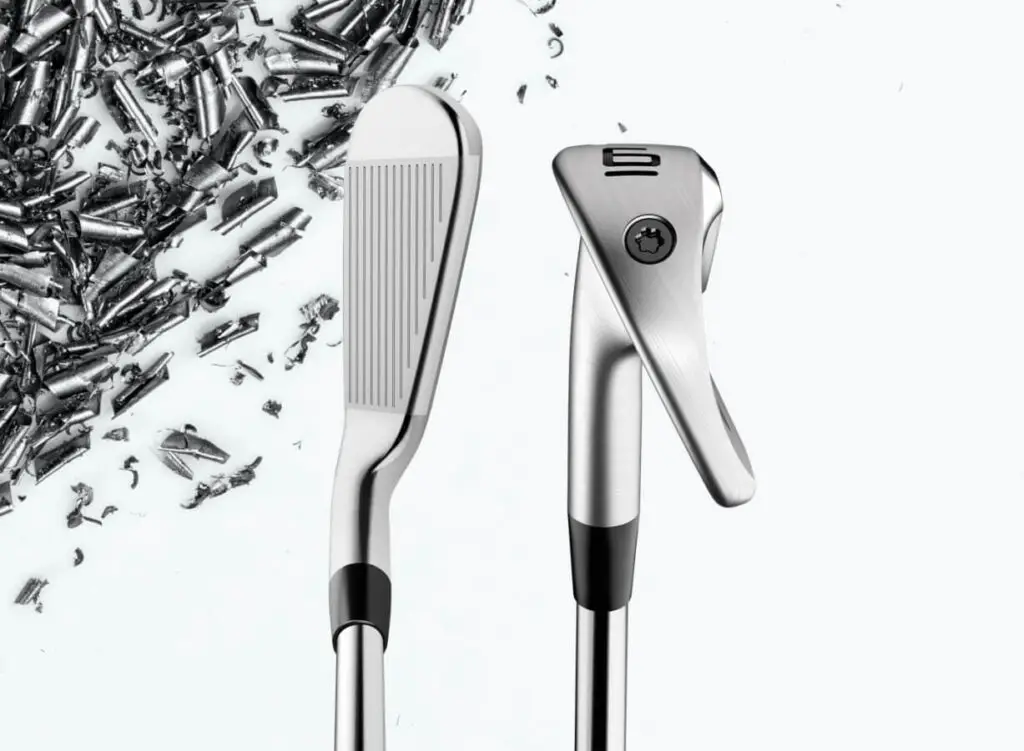 P•770 punches above its weight class. This more compact players iron has no problem keeping up with the heavy hitters, delivering explosive power and distance.
Forged Hollow Body Construction
These irons consist of a thin, wrap around forged 4140 steel face, soft carbon steel body and up to 46g of tungsten weighting designed to deliver explosive distance and forgiveness.
An ultra-light urethane foam injected inside the head that's engineered to push the design limits of face speed while simultaneously improving feel.
Our most flexible Speed Pocket™ design is engineered to maximize ball speeds and provide forgiveness on low face shots.
Progressive Inverted Cone Technology
Engineers strategically positioned Progressive ICT in each iron to improve accuracy and protect off-center ball speed. Each face is uniquely designed to optimize performance for the specific iron.
Taylormade P7MC Key Technology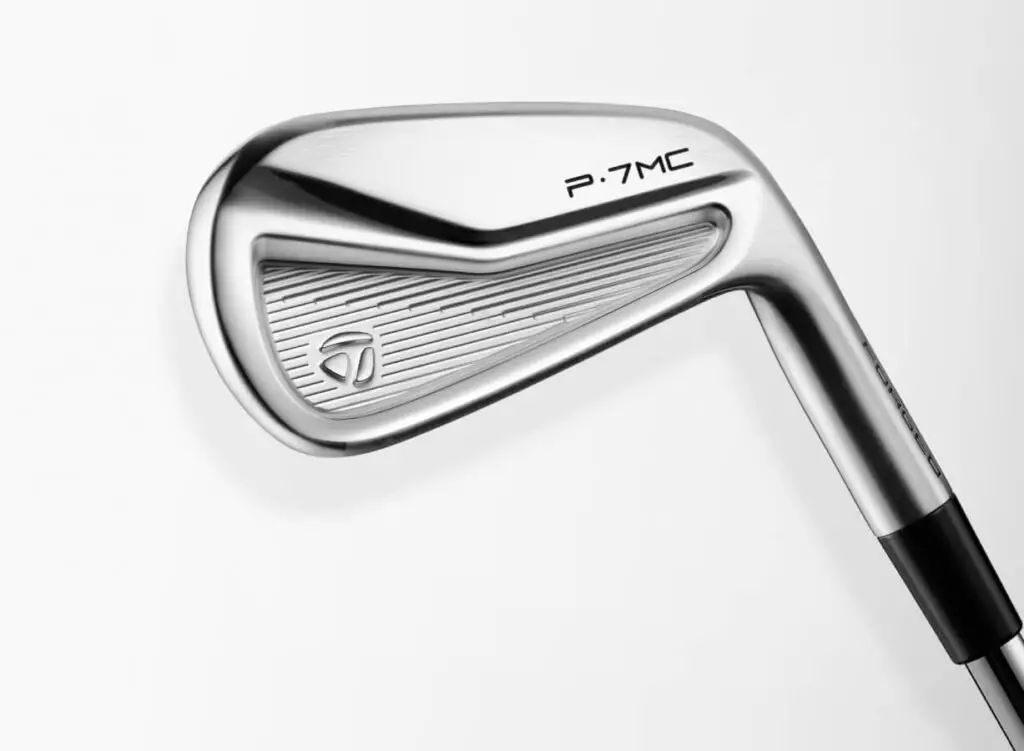 Every detail of this contemporary muscle cavity design has been meticulously crafted to give the game's best ball strikers the purest feeling iron possible.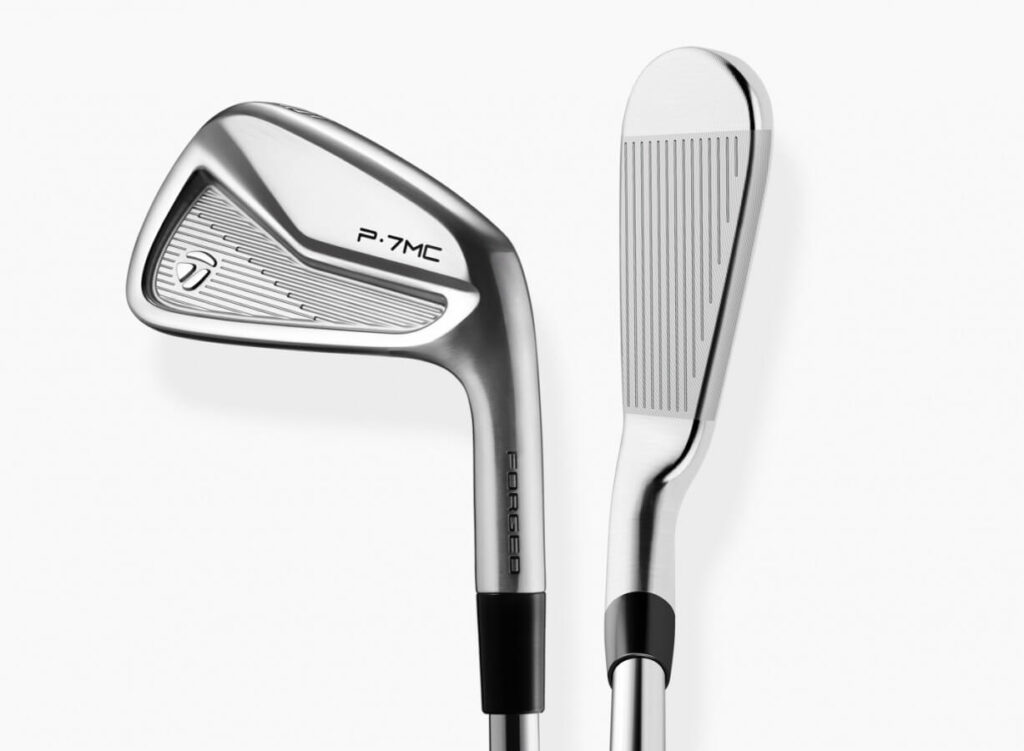 Inspired by Tour, the design features of P•7MC meet the standards of the game's most discerning players. Classic shaping and minimal offset deliver the ultimate in control and precision. Perimeter weighting gives it just the right touch of forgiveness.
Machined Face and Grooves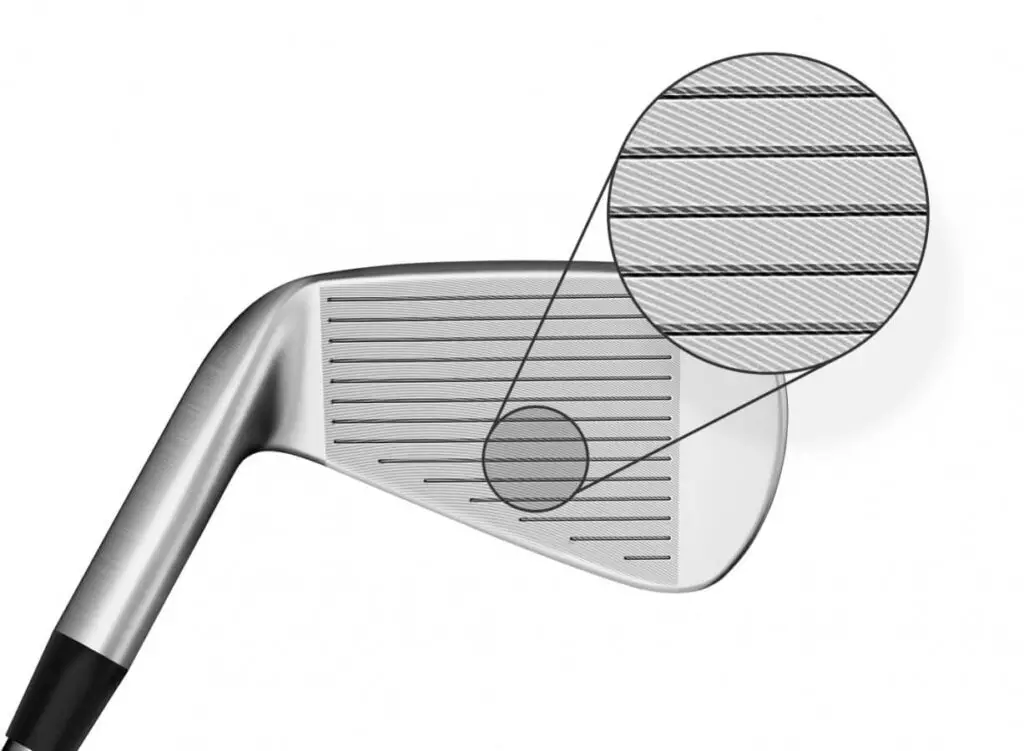 Precision is paramount. Machining the face ensures precision and quality with our most aggressive score line geometry for exacting shot making.
Muscle Cavity Performance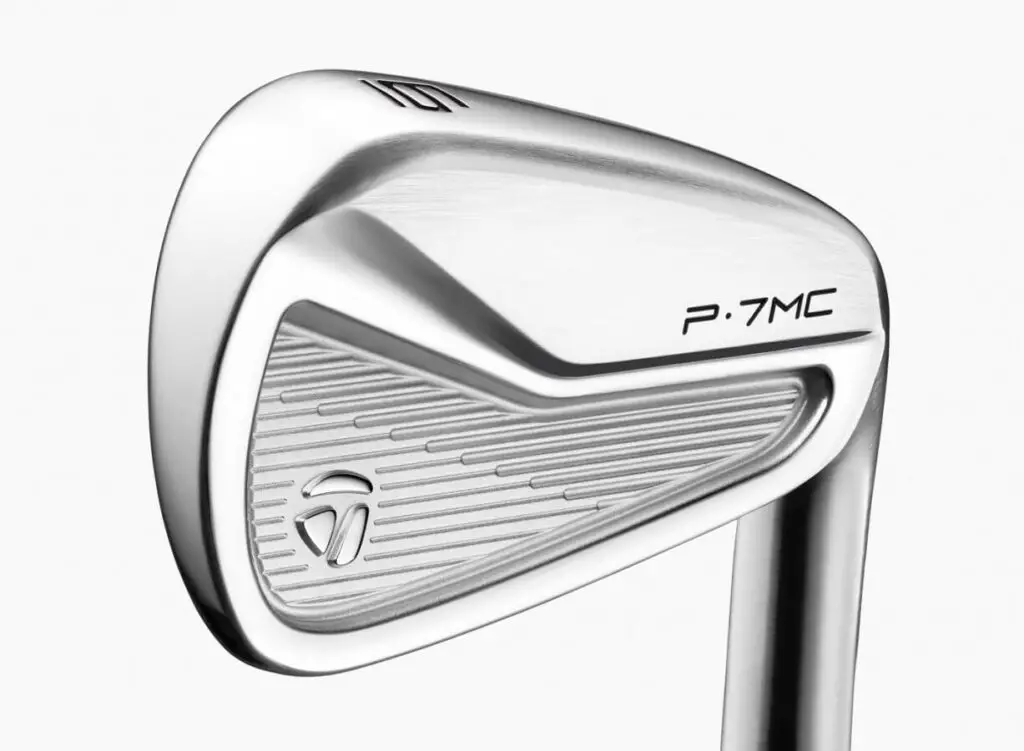 Every angle was meticulously scrutinized to meet the performance demands of the game's best ball strikers, while the muscle cavity provides added forgiveness.
Taylormade P770 Video Review by TXG Golf
Taylormade P7MC Video Review by TXG Golf
In the end, this product comparison is nicely summarized in the image above. Ultimately, you could say that it comes down to this. 
Go for the the Taylormade P7MC's if: 
You want to shape your iron shots more easily (in either direction)
You want that pure, buttery feel that a forged muscle cavity can provide
You are more comfortable with a traditional loft setup (rather than a player-distance loft setup)
 
Go for the Taylormade P770's if: 
You want a bit more game improvement technology
You are happy to play slightly stronger lofts
You need a bit more forgiveness
You want all the technology packed into the P790's, in a more compact head shape