The i500 irons represent Ping's first attempt at high-quality player distance irons. For the most part, the i500 did exactly what they needed to, meaning they delivered a towering ball flight with relatively low backspin numbers.
The two biggest complaints with the original i500 were sound and feel. With the i525 irons, Ping has done their best to improve on these issues, and they have succeeded to an extent. You could say that the i525's are definitely the better irons overall, but they still aren't the best feeling Ping irons that you can buy.
Loft Specs i500 vs i525 Irons
| Loft | i500 Irons | i525 Irons |
| --- | --- | --- |
| 3 Iron | 18.0° | 18.0° |
| 4 Iron | 21.0° | 21.0° |
| 5 Iron | 24.0° | 24.0° |
| 6 Iron | 27.0° | 27.0° |
| 7 Iron | 30.5° | 30.5° |
| 8 Iron | 35.0° | 35.0° |
| 9 Iron | 40.0° | 40.0° |
| P Wedge | 45.0° | 45.0° |
| G Wedge | 50.0° | 50.0° |
| Loft | i500 Irons | i525 Irons |
| --- | --- | --- |
| 3 Iron | 60.0° | 60.0° |
| 4 Iron | 60.5° | 60.5° |
| 5 Iron | 61.0° | 61.0° |
| 6 Iron | 61.5° | 61.5° |
| 7 Iron | 62.0° | 62.0° |
| 8 Iron | 62.8° | 62.8° |
| 9 Iron | 63.5° | 63.5° |
| P Wedge | 64.1° | 64.1° |
| G Wedge | 64.1° | 64.1° |
Length Comparison Ping i500 vs i525 Irons
| Loft | i500 Irons | i525 Irons |
| --- | --- | --- |
| 3 Iron | 39 1/2" | 39 1/2" |
| 4 Iron | 38 7/8" | 38 7/8" |
| 5 Iron | 38 1/4" | 38 1/4" |
| 6 Iron | 37 5/8" | 37 5/8" |
| 7 Iron | 37" | 37" |
| 8 Iron | 36 1/2" | 36 1/2" |
| 9 Iron | 36" | 36" |
| P Wedge | 35 1/2" | 35 1/2" |
| G Wedge | 35 1/2" | 35 1/2" |
Key Similarities - Ping i500 vs i525
1. Hollow-Bodied Player Distance Irons
Both the Ping i500 and the Ping i525 iron's are classified as hollow bodied player distance irons. The hollow design contributes to the amazing ball speed numbers that these irons produce, but it also introduces sound and feel issues that can cause some players to reject them entirely.
2. Ideal for mid and low handicap golfers
The i500's and the i525's are built for the same type of players. Broadly speaking, the recommended handicap range is about 3 – 15. You effectively get the looks of a player iron, combined with a significant helping of game improvement technology.
Key Differences - Ping i500 vs i525
There are two main reasons for the introduction of MicroMax grooves. The first benefit is the extra grooves help to reduce the likelihood of hitting fliers out of the rough with shorter irons. The second benefit is more reliable backspin numbers with longer irons. In effect, you could say that the extra 4 grooves built into each i525 iron heads helps to improve distance control with shorter irons and longer irons.
2. Slightly More Pleasing Feel & Sound
As mentioned earlier, one of the chief complaints with the original i500 irons was sound. Simply put, they were loud, clicky and not particularly pleasing to the ear.
Ping clearly took this feedback seriously, and it is why the introduced a new polymer onto the inside of the iron face. The end result is a more muted sound, and an improved feel when you make good contact.
The only disclaimer here is that even though the i525's sound better than the i500's, there are better-sounding player distance irons out there, such as the Taylormade P790's and the Cobra Forged Tec irons. Ping has elected not to use foam mirospheres which still seem to be the best way to mute hollow body player distance irons.
3. Updated Product Design
The Ping i500 irons are arguably the most beautiful player distance irons ever created. They are clean, elegant, and extremely pleasing to the eye.
The Ping i525 irons are also very attractive. For the most part, they have retained key features from the original design. The main difference is the small cavity in the back of the iron head. Presumably, this cavity made it possible to redistribute weight into key parts of the heel and toe, ultimately making the i525's more forgiving.
4. The i525 Irons Are More Forgiving
Another area where the i525's outperform the i500's is forgiveness. Ping made improvement to the perimeter weighted design, meaning higher MOI numbers and more forgiveness throughout the set.
The last major difference between the i500 vs i525 irons is price. Simply put, the i525 irons are significantly more expensive than their predecessors. At this point in time, you can expect to pay somewhere between $1,300 and $1,600 for a set, depending on which configuration you choose.
This means that the i525's are anywhere from $200 to $400 more than the i500's were at launch.
While Ping golf clubs are generally pretty expensive, the covid-19 pandemic has contributed to the rise of golf equipment prices across the board. Supply issues and supply chain issues have pushed up the price of drivers, fairway woods, irons and even putters. This issue is not limited to Ping, but they have been severely impacted by supply chain issues, for at least 2 years now.
Ping i500 Irons - Product Technology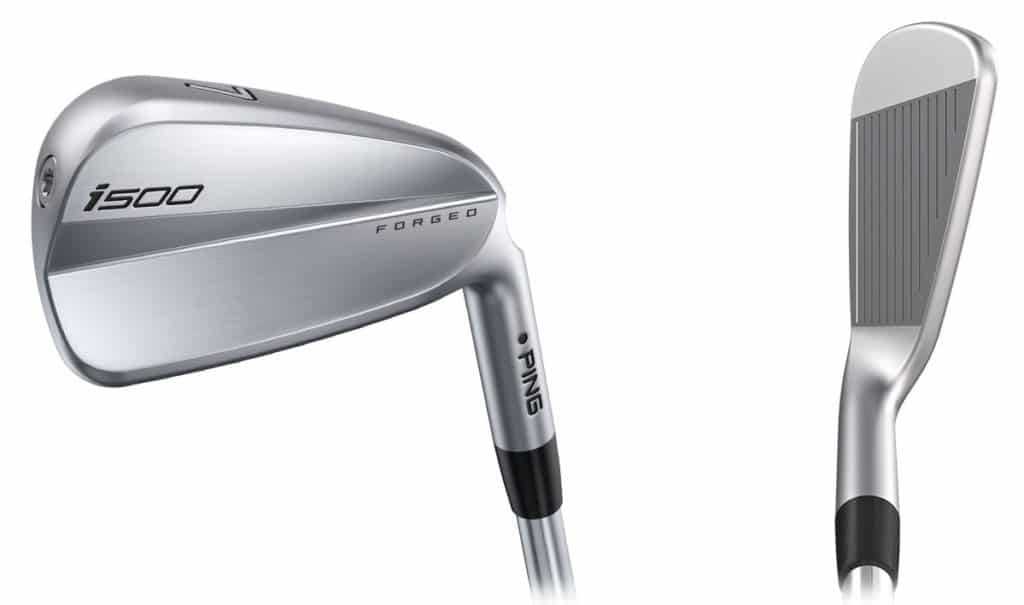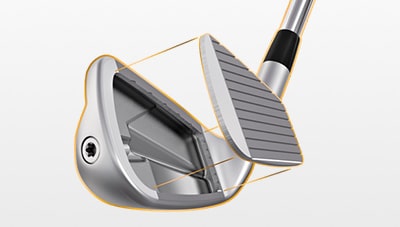 A forged, C300 maraging-steel face combines with a 17-4 stainless steel body for metal-wood-like performance, resulting in faster ball speeds and much longer, higher-trajectory shots with stopping power.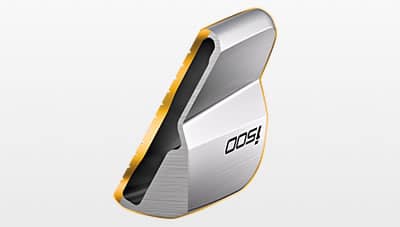 The muscle-back geometry helps to hinge the precision-milled, forged, C300 maraging steel face, which flexes, adding dynamic loft while increasing ball speed, trajectory and distance.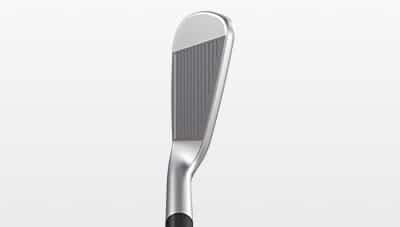 The clean, blade-style shape with minimal offset produces so much speed and distance that you'll be able to hit one less club into greens.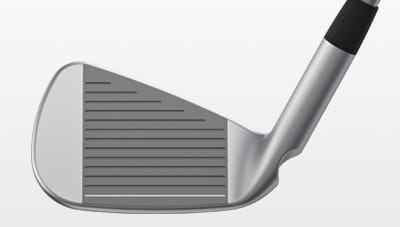 The face and grooves are precision-milled to provide a flat surface for ensuring consistent ball speeds and reliable ballstriking. 
HydroPearl Chrome 2.0 Finish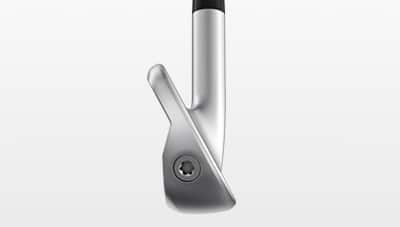 This premium finish helps ensure impact consistency and distance control from the rough and wet conditions while adding to the high-end appeal of the club.
Ping i525 Irons - Product Technology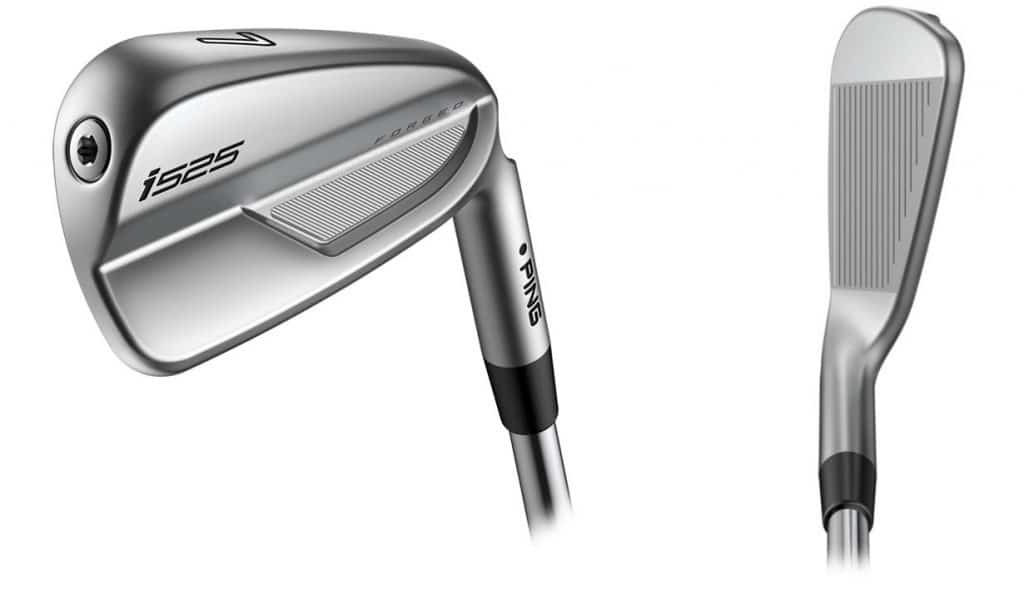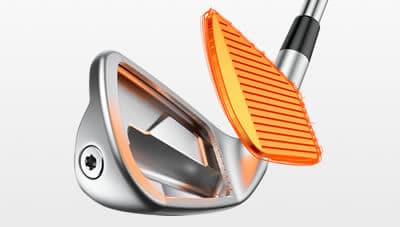 The strength of the variable-thickness, maraging steel allows for a thinner, more dynamic face structure with an internal sole undercut in the 17-4 stainless steel body to increase flexing to launch shots faster and higher with predictability.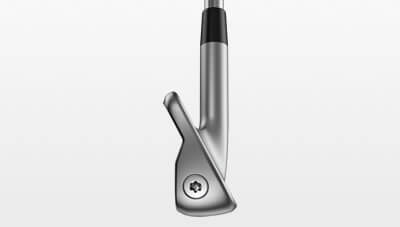 Tungsten toe and shaft tip weights combine with a tiered, dynamic face structure to expand the perimeter weighting while preserving ball speed through greater face deflection for added distance and improved accuracy.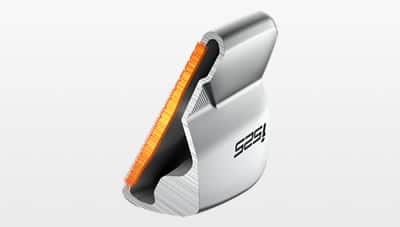 A polymer is precisely injected onto the inside of the face to improve feel and sound without interfering with face deflection, the source of its increased ball speed.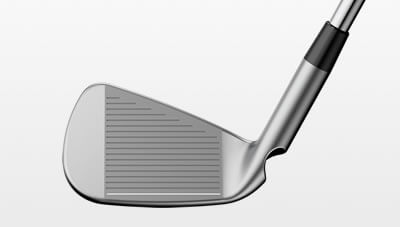 A precision-milled groove pattern allows for tighter spacing and a geometry that results in an average of four extra grooves to reduce fliers in the short irons and preserve spin in the long irons for greater control and consistency.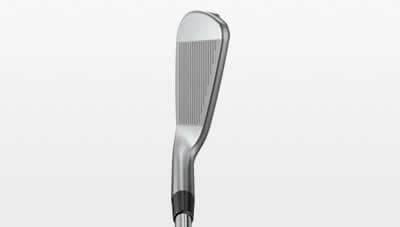 The players-style blade length and offset with a modest topline create a clean, compact profile favored by discerning players. The hydropearl 2.0 finish repels water to ensure predictable, consistent performance from wet and dry conditions.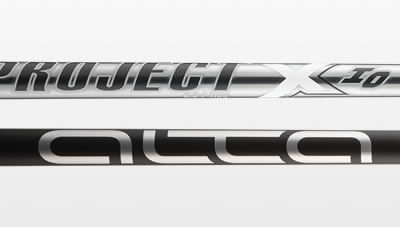 The Project X IO steel shaft is easy to load and lightweight, delivering medium trajectory and spin, a good fit for players with a moderate swing tempo. The PING Alta CB Slate graphite option delivers high launch with stability and a consistent feel.
In the end, it's pretty clear that the Ping i525's are an improved version of the i500's. They look just as good while offering better feel, improved acoustics, and more precise distance control with both long and short irons.
They might not feel as good as the Ping i210's, but they deliver on the promise of a towering ball flight that pierces the wind and lands softly on the greens. If you want a good-looking, high-performance player distance iron and you can get past the clicky sound, the Ping i525 irons are a pretty safe bet.