It doesn't matter which professional tour you look at. Ping Drivers are gamed by plenty of PGA pros. More importantly, Ping Drivers are also gamed by some of the biggest hitters in the game, including: 
Cameron Champ
Wilco Nienaber
Bubba Watson
Tony Finau
For the past 10+ years, Ping has offered an impressive combination of distance, forgiveness, feel, and performance and they have continued this trend with both the Ping G410 range and the Ping G425 range. The goal of this post is to help highlight the key technology and specs found in the G425 and the G410 drivers, to help you decide which model is best for your golf swing. 
Before we dive into the details, it's important to understand that there are actually 3 different types of G425 drivers, and there are also 3 different types of G410 drivers. That may sound complicated, but you will soon realize that there is method to the madness.
Option 1: MAX (Maximum Forgiveness)
The Ping G425 Max and the Ping G410 Plus are the most forgiving of the 3 drivers. The clubface is neutral, the MOI is literally as high as possible, and this makes the sweet spot as big as it can possibly be. If you want a driver that travels a good distance and is super easy to hit, the Max/Plus version is the one for you. 
Option 2: LST (Low-Spin Technology)
The G425 and the G410 both have a low spin version (LST). This is generally the better choice for high swing speed players that want maximum distance and shot-shaping ability. The clubface sits square to the target, and you can expect a spin reduction of approximately 200 to 400 rpm, depending on your setup. It's also worth noting that if you have a low trajectory naturally, the reduced spin could further decrease the apex of your drives. In other words, to choose the LST version, you need to have a high swing speed and a naturally high apex
Option 3: SFT (Straight-Flight Technology)
The GF425 and G410 both have a SFT version. SFT stands for Straight-Flight technology, and it is ultimately designed for people who slice the ball with alarming consistency off the tee. 
In other words, the SFT version has a draw bias built into the club. If you struggle with a cut and you need technological help to cure this tendency, the SFT version is the best option for you.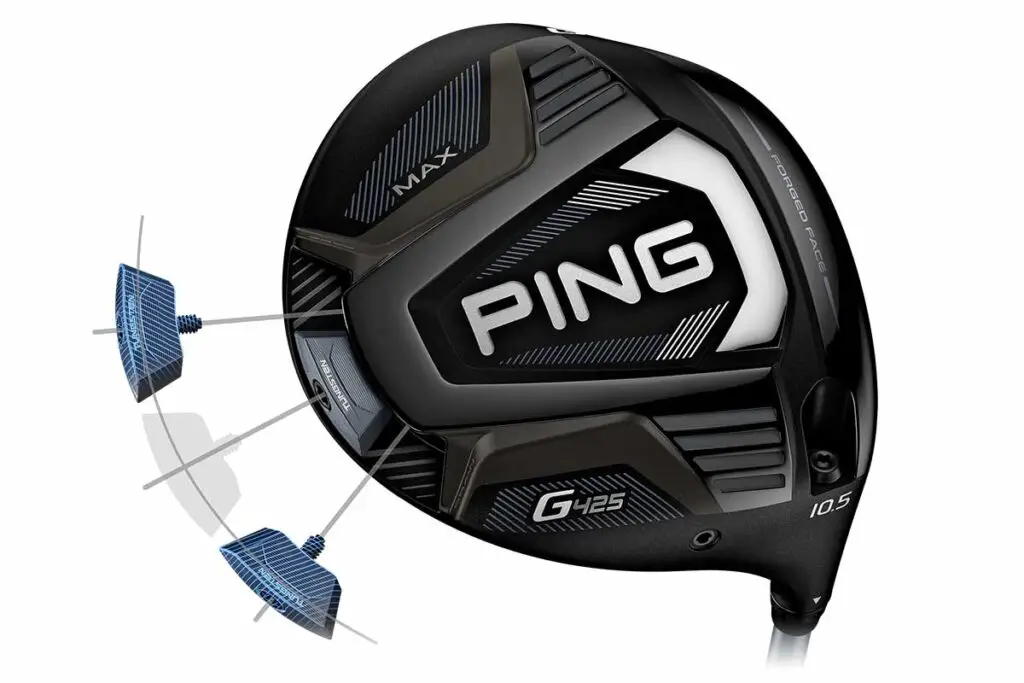 In the Ping G425 MAX, total MOI pushes a record 10,000, largely due to a 26-gram tungsten movable weight that shifts the CG and can be secured in the Neutral, Draw or Fade setting.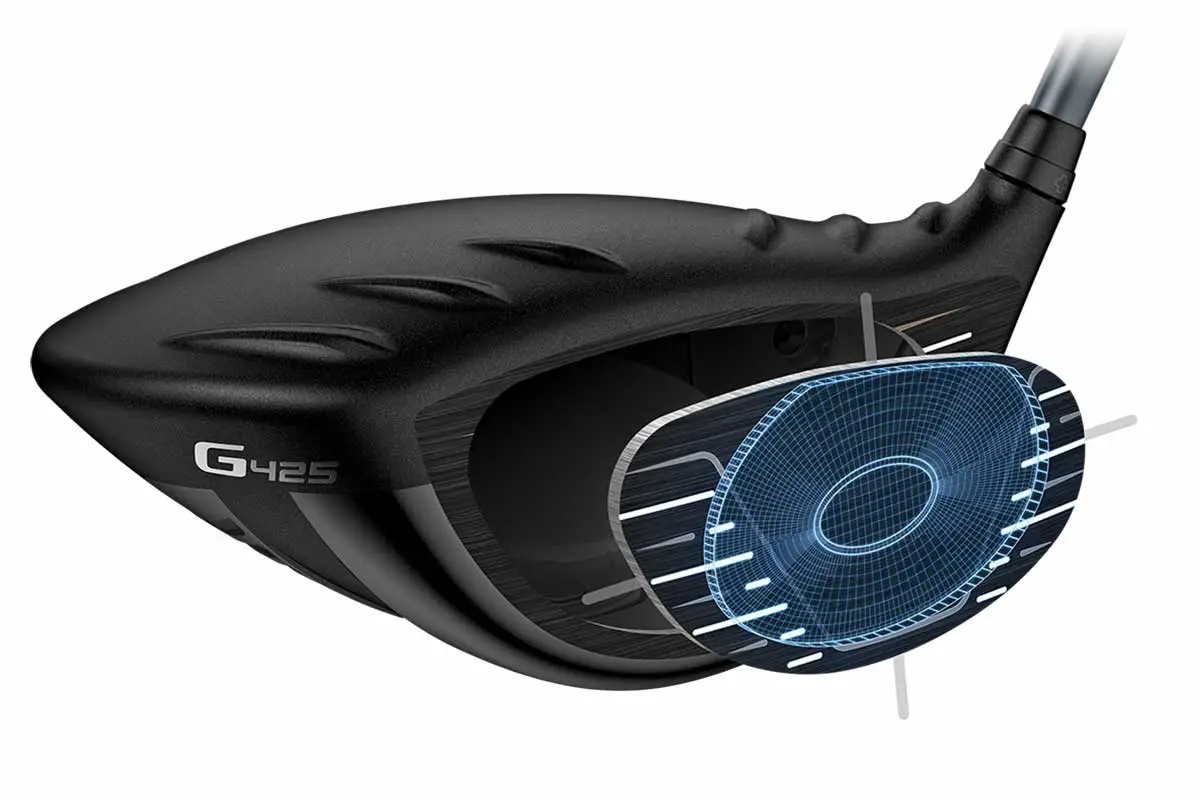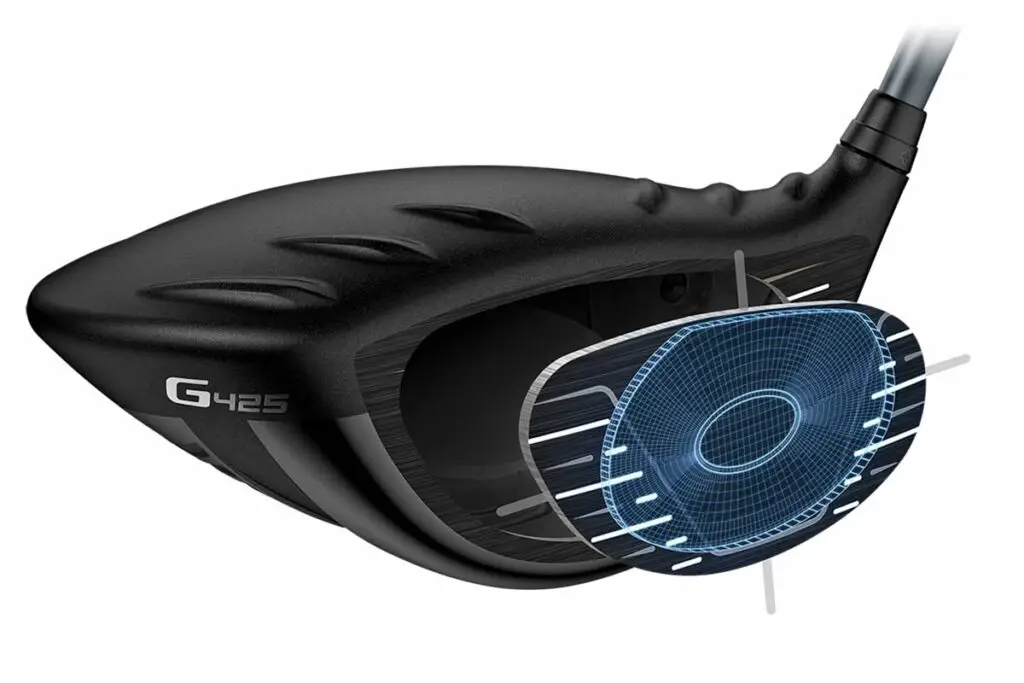 All three driver models benefit from a proprietary T9S+ forged face that generates accelerated face flexing and helps add distance.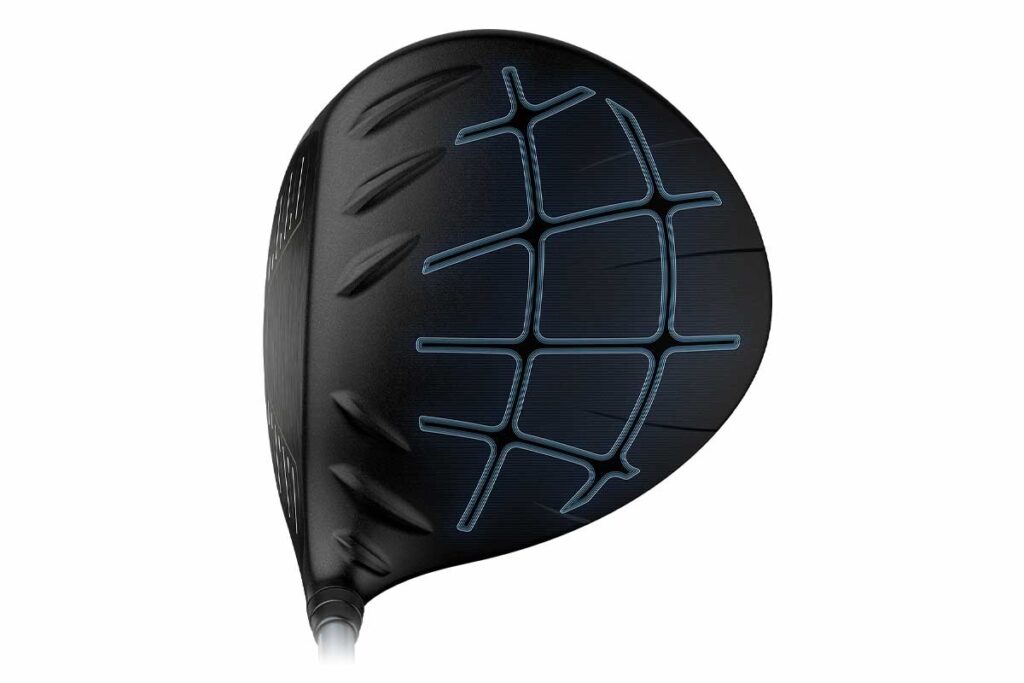 Movable tungsten weights that vary by model are made possible by weight savings attributed to advancements in the drivers' Dragonfly crown technology.
Turbulators To Reduce Drag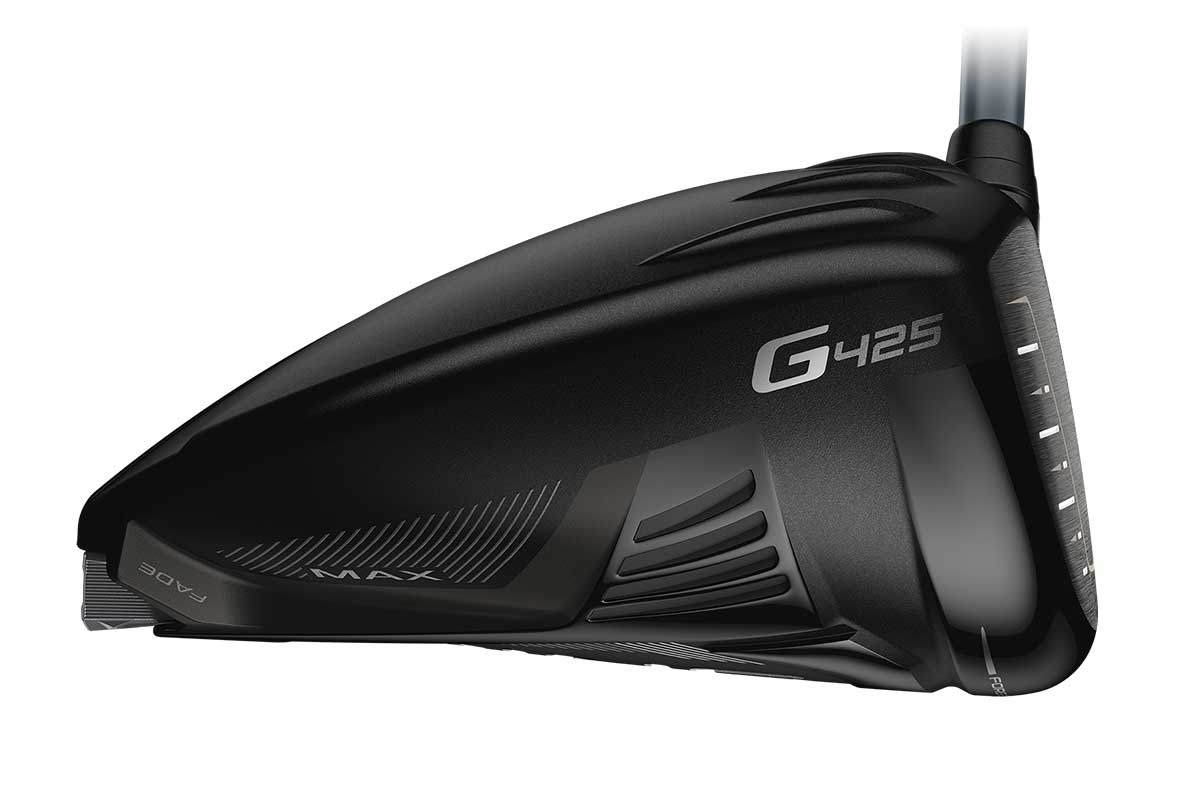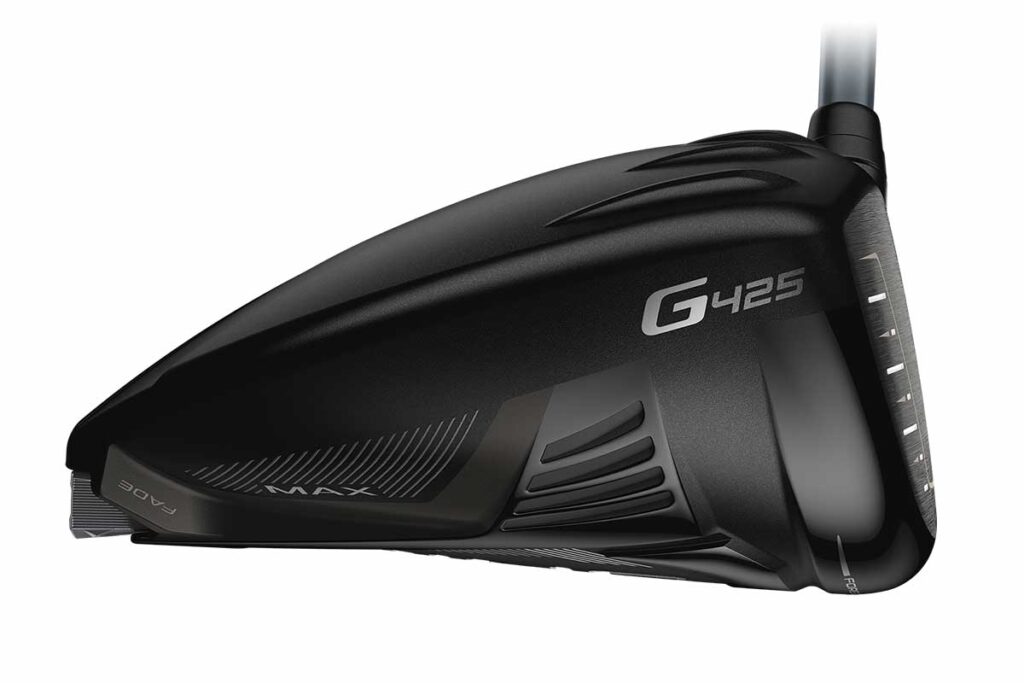 To help increase swing speed and ball velocity, all three models share proven PING driver innovations, including crown turbulators that reduce aerodynamic drag.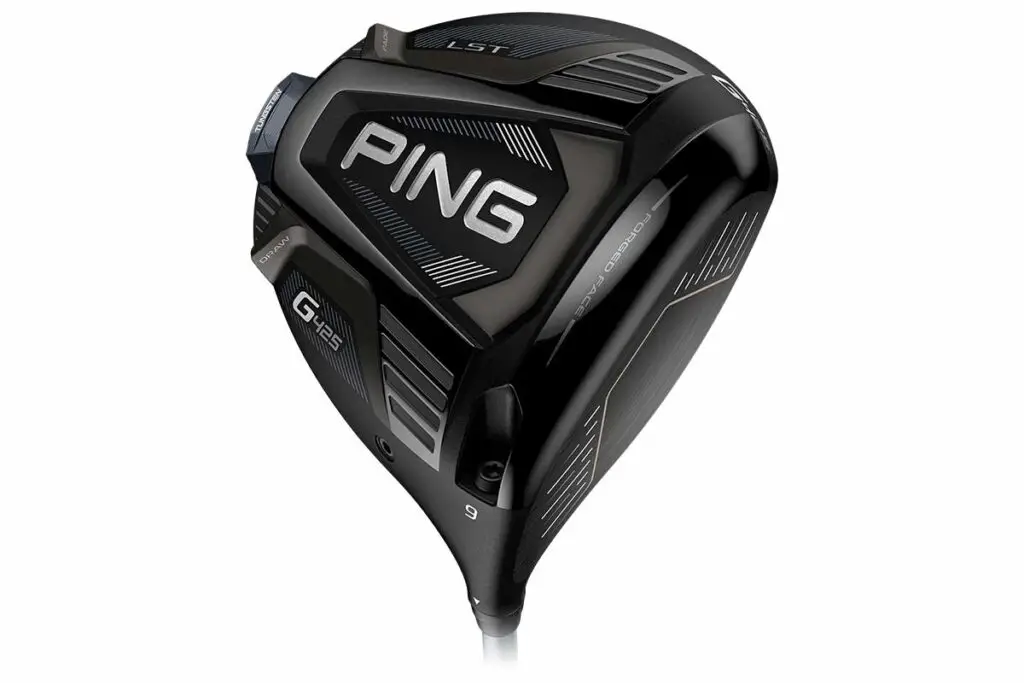 The LST model is pear-shaped and measures 445cc to deliver spin reductions of approximately 200 rpm compared to the G410 LST and 500 to 700 rpm versus G425 MAX. It has a 17-gram CG shifter with three settings.
Straigh-Flight Technology (SFT)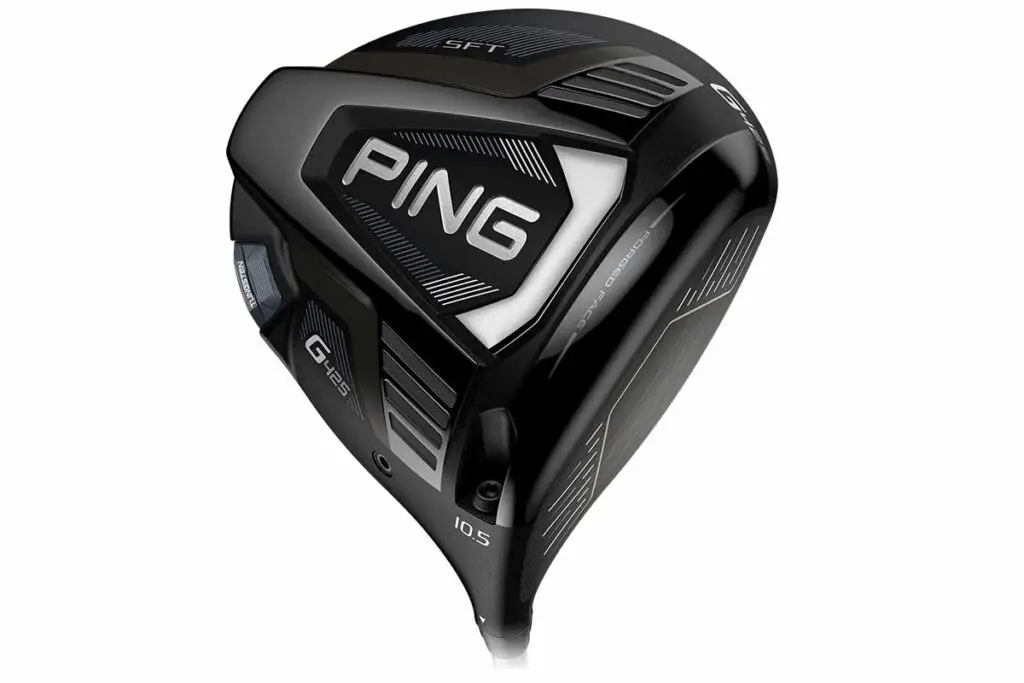 For golfers who commonly miss tee shots to the right, the 460cc SFT version is engineered with a draw bias to help bring shots back on-line and into the fairway utilizing a fixed 23-gram tungsten back weight.
The image below provides the specs for the G425 Max, the G425LST and the G425 SFT drivers.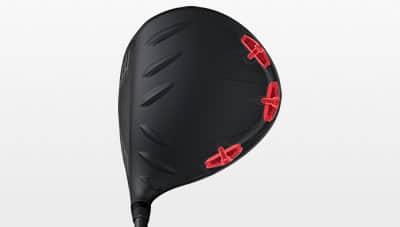 Three positions (Draw, Neutral, Fade) for the ultra-high-density tungsten back weight shift the center of gravity (CG) location in each direction from neutral to influence left or right shot direction. Weight positioned on the extreme boundary increases MOI to elevate ball speed and forgiveness for hitting your tee shots longer and straighter.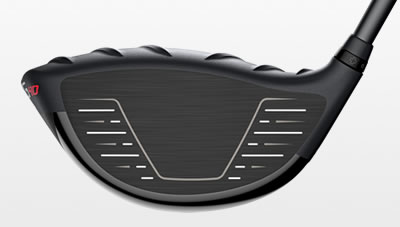 To accelerate ball speed for more distance, the T9S+ precision-machined forged face undergoes a patented heat-treatment process, creating a thinner, hotter impact area for maximum flexing. The forging and the head's internal geometry are key to the powerful sound and feel.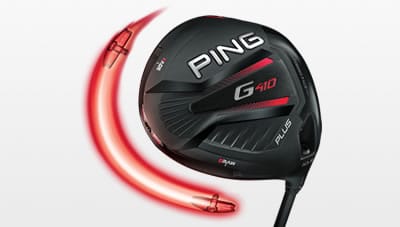 Movable-weight technology enables you to position the center of gravity for controlling your ball flight, putting tour-level fitting in your hands.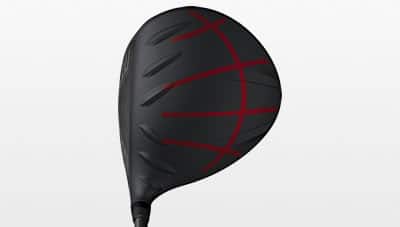 A new "creased crown" design in the 455cc head has stiffening properties and combines with patented Dragonfly Technology inside to create an ultra-thin crown structure, saving weight to optimize the CG and increase forgiveness.
To reduce drag in the downswing for increasing clubhead speed, ball velocity and distance, the crown is aerodynamically shaped and is equipped with more-aggressive and efficient Turbulator Technology.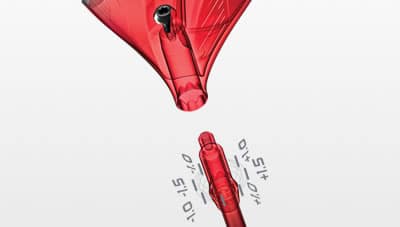 Trajectory Tuning 2.0 in the G410 drivers utilizes a new lightweight, aerodynamic hosel sleeve that provides eight positions for influencing ball flight through loft (±1.5°) and lie adjustments, including up to 3° flatter than standard.
Video Reviews - Ping G425 vs Ping G410 Driver
In the end, this product comparison really comes down to price and product availability. If you can still find a G410 driver, it will probably be quite a bit cheaper than the Ping G425, while offering almost all of the same benefits.
With that being said, the Ping G425 has improved on its predecessor, even if the changes are relatively subtle. The silver and black finish is very stylish, while the performance can rival every other driver available right now. Basically, if you like the look and feel of Ping golf clubs, you will be very happy with the G425.