The Mizuno JPX 921 Hot Metal Irons are a viable alternative to the Ping G425 irons. They both fall into the 'game improvement' iron category, offering an excellent combination of length, forgiveness, and technology that can help you hit more greens in regulation. 
Although Ping has been producing superb game improvement irons for decades, the Mizuno JPX series is a relatively new contender in this particular iron category. You are effectively getting Mizuno's 'buttery feel', with crazy long distance. 
Loft Comparison - Mizuno JPX 921 vs Ping G425
It should be pretty clear from the loft table above that the Mizuno's have stronger lofts throughout the set, with the exception of the sand wedge and lob wedge. 
The difference is most notable in the lower irons (4 – 7 iron), where the JPX 921 are between 1.5 and 1.0 degree stronger. 
With the mid irons (8 iron to pitching wedge), the Mizuno's are half a degree stronger. 
Offset Specs - JPX 921 vs Ping G425
Based on the offset specs above, it should be pretty clear that the JPX 921's and the Ping G425 irons are pretty similar in this regard. 
The G425's have a bit more offset in the lower irons, and a bit less offset in the higher lofted irons. 
Mizuno JPX 921 Irons - Key Technology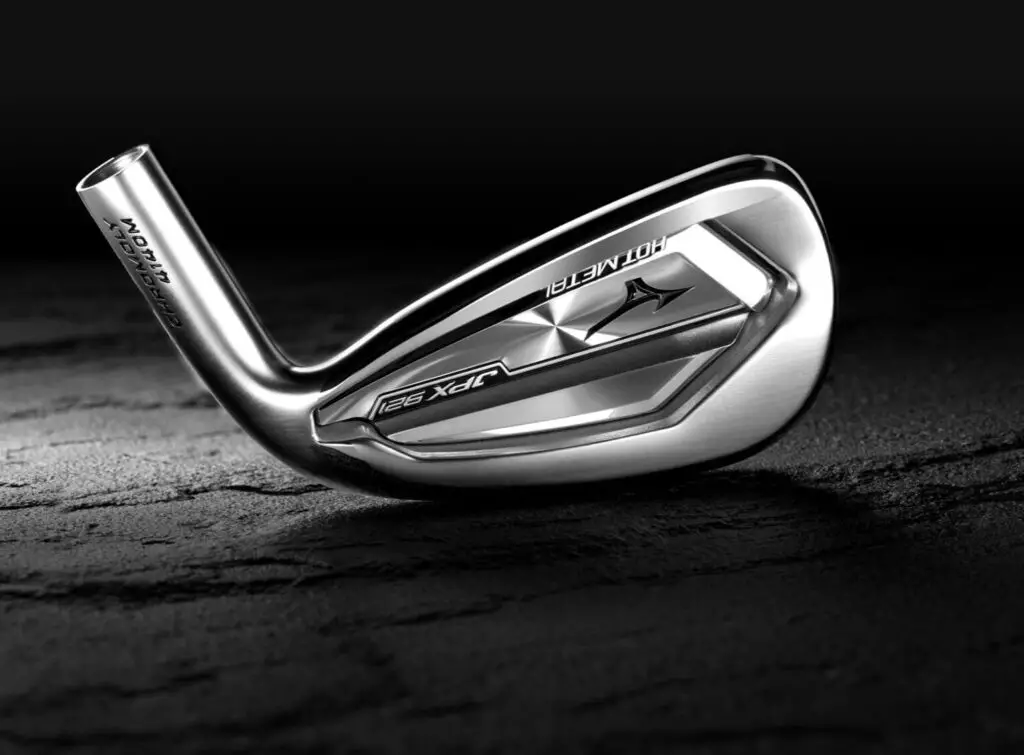 Mizuno's 3rd generation of designing and manufacturing irons using Chromoly – now taken to its limits. A re-engineered CORTECH face, is now 0.2mm thinner across the centre point.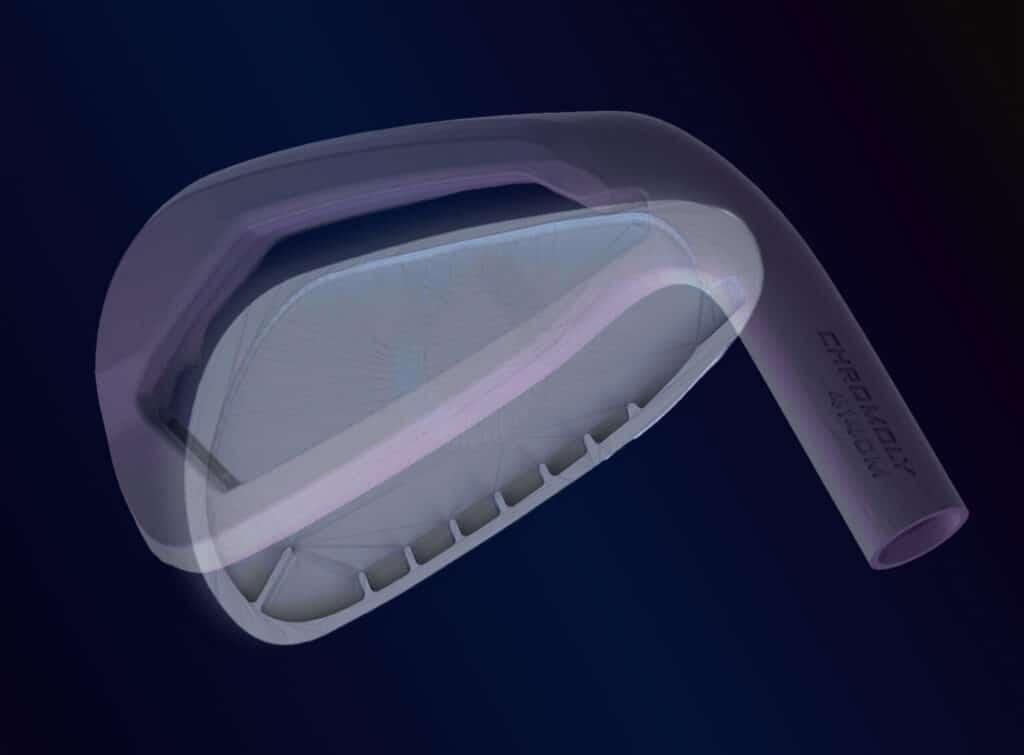 A new variable thickness sole design allows the leading edge to act as a hinge, resulting in greater face flex and ball speeds.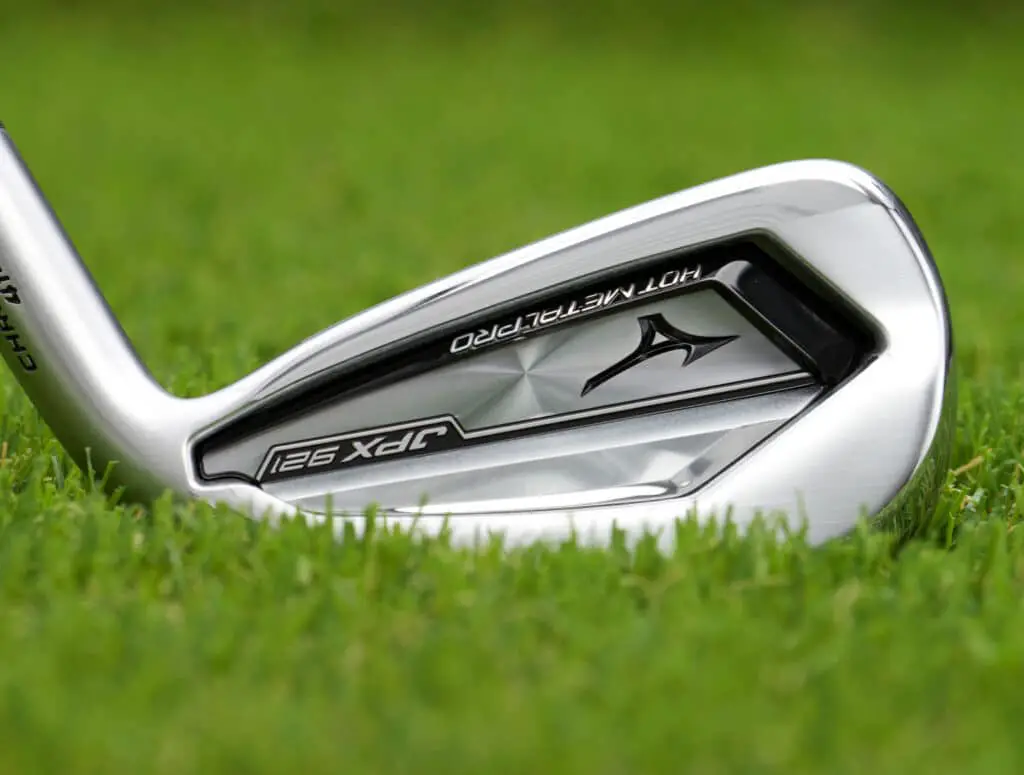 The Mizuno JPX 921 irons are built with an anti-glare finish to minimise distractions over the ball.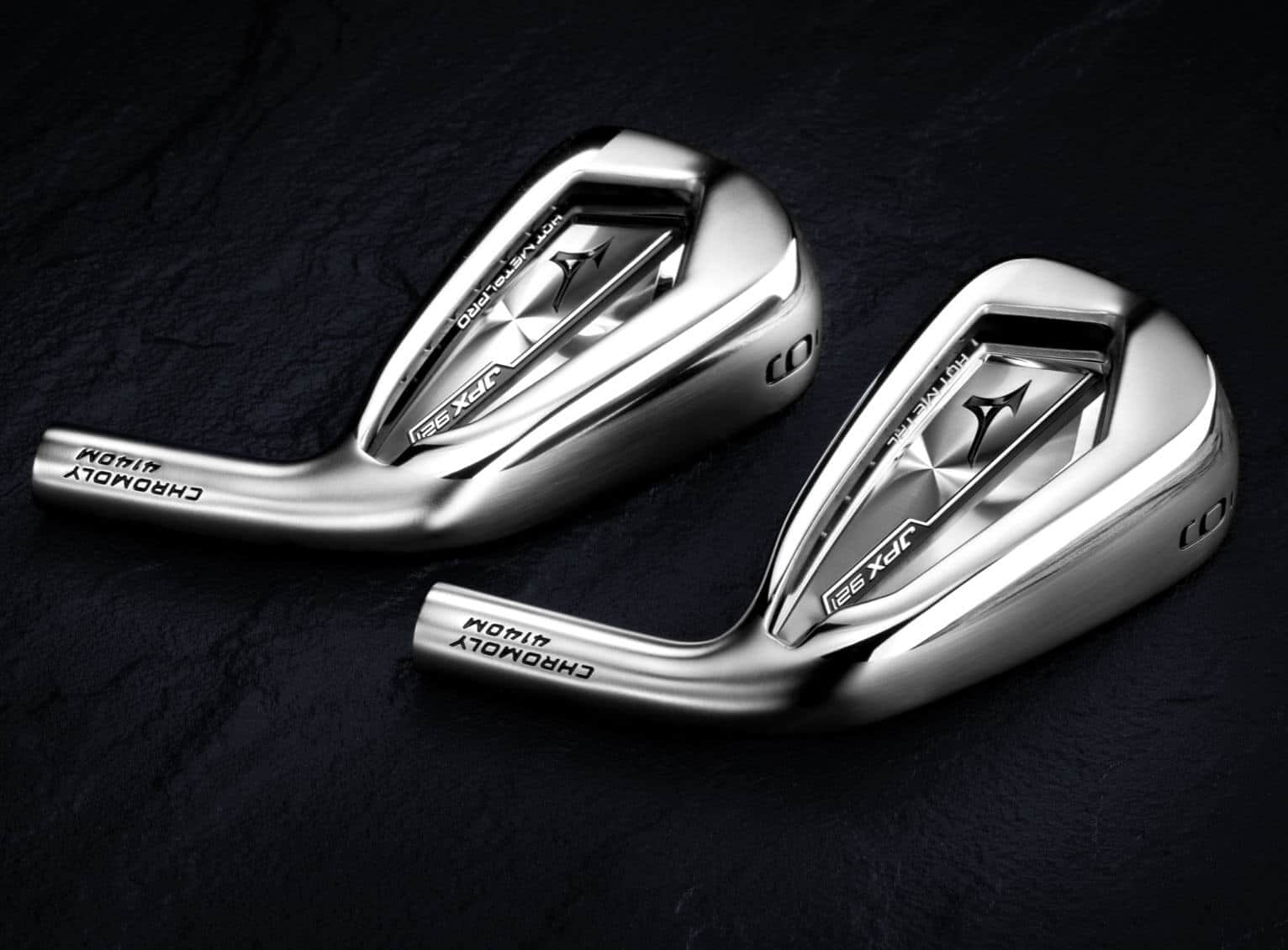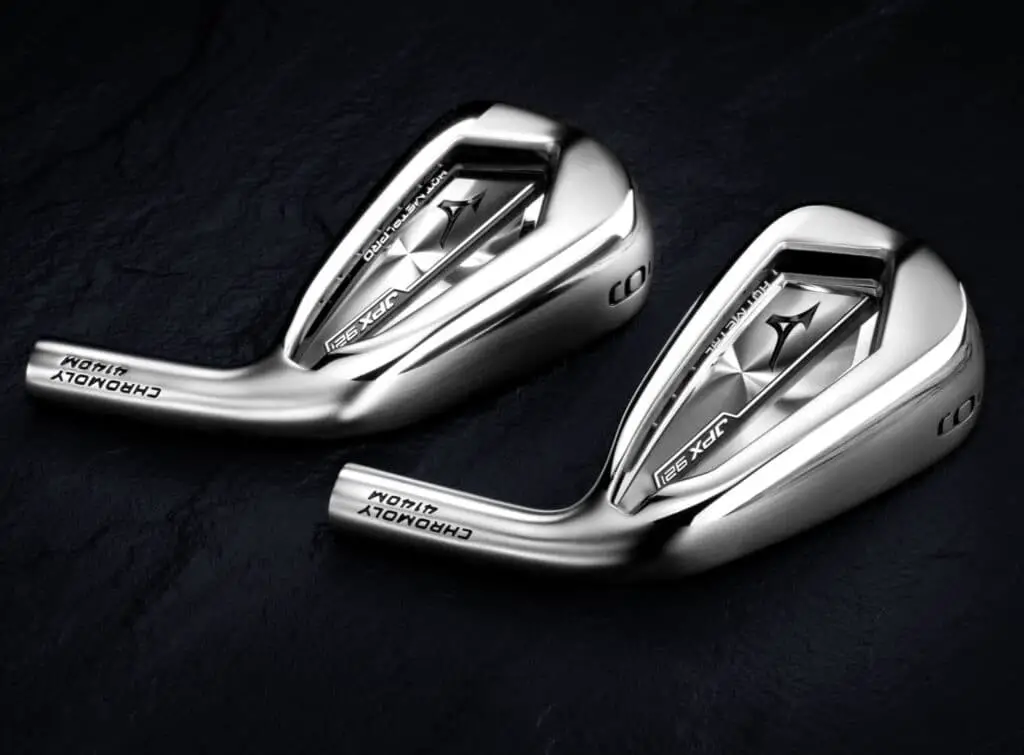 Extreme perimeter weighting with toe bias for stability from off centre strikes.
Ping G425 Irons - Key Technology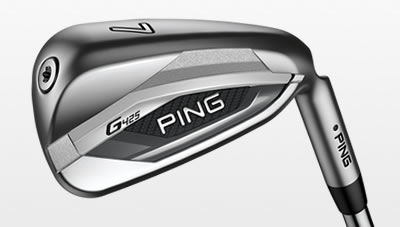 A tungsten toe screw and hosel weight expand the perimeter weighting to create a new standard in forgiveness for an iron its size. The resilient hydropearl chrome finish repels moisture to improve performance from wet conditions.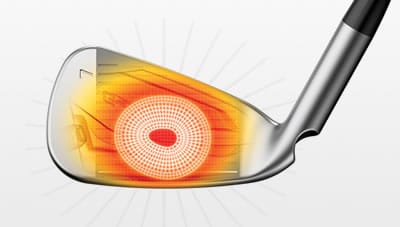 A variable-thickness, Hyper 17-4 stainless steel face in the metal-wood-style design delivers our fastest ball speed ever in the G-Series for generating higher, longer results with stopping power.
HIGH LAUNCH STOPPING POWER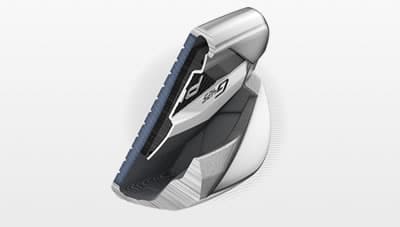 A patented cascading sole and top-rail undercut combine to perform like a hinge, flexing to launch the ball faster and higher with green-holding precision consistently and predictably.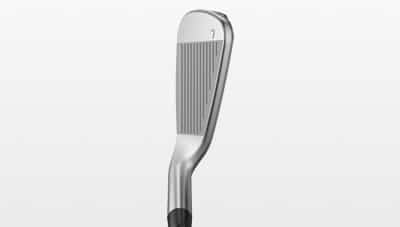 Its blade length is shorter than the G410 iron but the head has a higher MOI, and the clean, compact design presents an eye-pleasing address view that inspires confidence.
MULTI-MATERIAL CAVITY BACK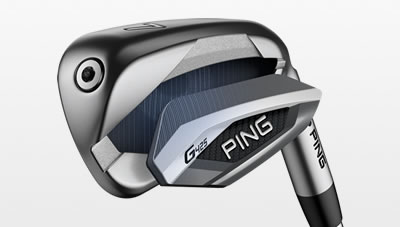 Extensive finite element analysis was used to develop a three-piece, multi-material cavity badge that covers more of the face to damp undesirable frequencies for superb feel and sound.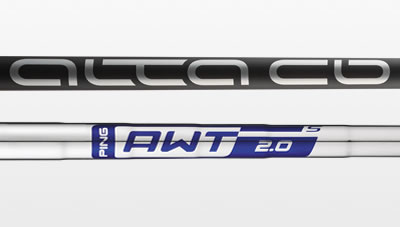 In the PING AWT 2.0 steel shaft, lighter long-iron shafts help square the clubface; short iron/wedge shafts are heavier for trajectory control and feel. The PING Alta CB Slate graphite option delivers high launch with stability and a consistent feel.
Mizuno JPX 921 Video Review
Ping G425 Irons Video Review
The Mizuno JPX 921 irons are well suited to mid and high handicappers, offering great distance and lots of game improvement technology. 
However, they are a fair bit chunkier than the Ping G425's, which have a far more pleasing look at address. From our perspective, the G425's offer a better combination of distance, forgiveness and accuracy, and they are more attractive. The only department where the Mizuno 921's beat the G425's is distance, primarily due to the stronger lofts of the Mizuno irons.