Cobra and Ping are manufacturing some of the best drivers in the game at the moment. The Cobra King Rad Speed range and the Ping G425 range have models that cater to every type of player while combining great looks with exceptional distance off the tee. 
The goal of this post is to help you decide which option is best suited to your game. Let's gets started. 
Option 1: Maximum Forgiveness Version
Both Ping and Cobra manufacture a model that will cater to the vast majority of golfers out there. With Ping, it's called the G425 Max. With Cobra, it's called the Rad Speed XB. Each of these models is designed to launch the ball high and straight, with maximum forgiveness. There is a large weight at the back of each driver which maximizes MOI (moment of inertia). This is the recipe for a super forgiving driver that is very easy to launch high and far. 
Option 2: Low Spin Version
The Cobra King Rad Speed Driver and the Ping G425 LST driver are essentially designed for high swing speed players that want super fast ball speeds and workability. 
There is weight positioned at the back of the driver and the front of the driver, the modern recipe for fast ball speeds and reduced spin. It's worth keeping in mind that in order to consider the Rad Speed or the G425 LST, you need to swing the driver at 100+ mph.
Alternatively, if you have a super high ball flight that actually hurts your potential distance off the tee, the low spin version would obviously be worth considering as well. 
Option 3: Draw Bias Version
Cobra and Ping both manufactore a draw bias driver. In the case of the Ping G425, SFT stands for Straight-Flight technology, and it is ultimately designed for people who slice the ball with alarming consistency off the tee. 
The same is true for the Cobra King Rad Speed XD. An extra 10 grams of tungsten weighting in the heel helps to close the face at impact, the ultimate technical antidote to slicing. 
Cobra RAD Speed Key Technology
Radial Weighting Technology
Radial Weighting is the strategic placement of weight relative to the CG to optimize speed, forgiveness, and flight direction. By increasing the distance between the front and back weights, we've created RADIAL (RAD) weighting to unlock faster ball speed with high forgiveness.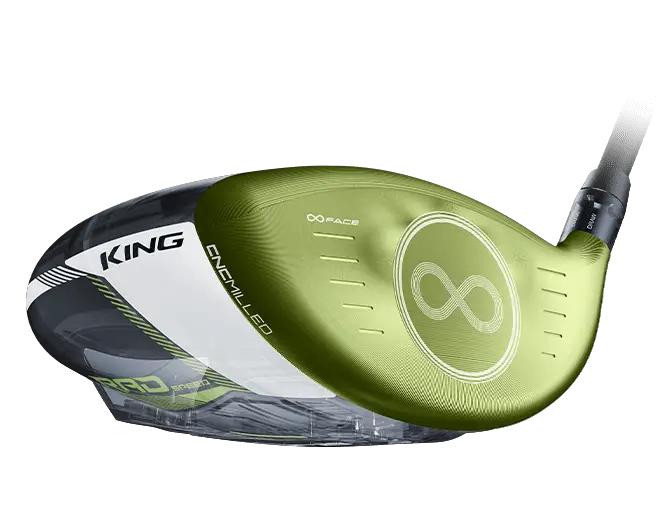 An infinity edge face design expands the milled area by 95%, increasing the zone of maximum ball speed.
Thin-Ply Carbon Wrap Crown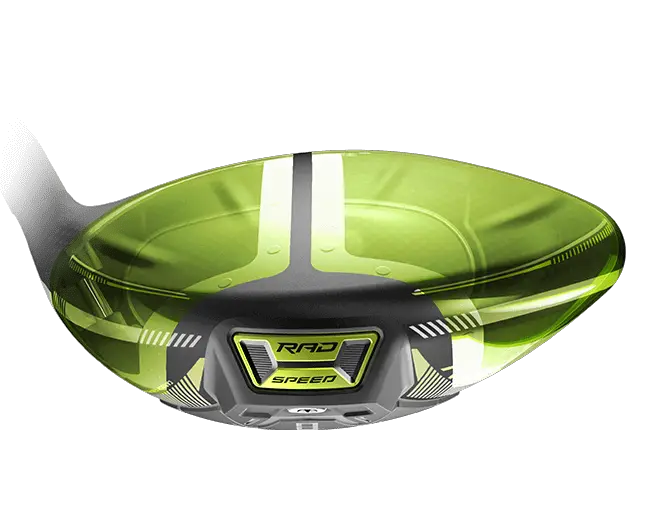 A lighter carbon wrap crown design features a new carbon fiber material that is 30% thinner which creates another 6 grams of discretionary weight that can be repositioned to optimize performance.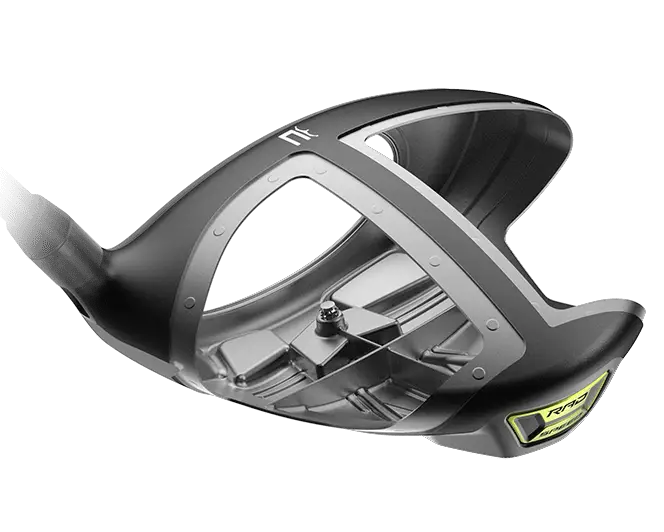 A refined T-Bar Speed Chassis design is 7 grams lighter, giving us even more discretionary weight to position more mass forward within the frame to decrease spin and increase ball speed.
Cobra RAD Speed Driver Specs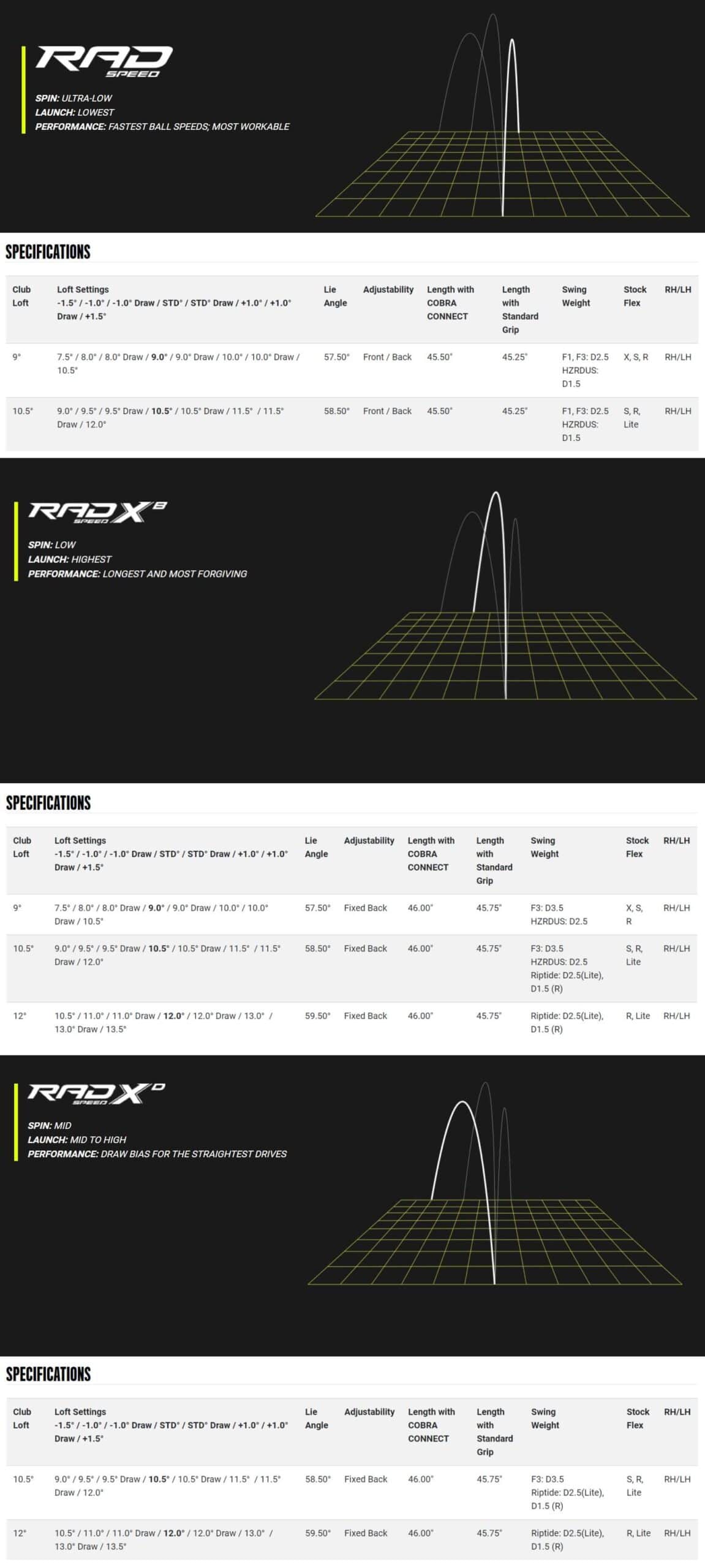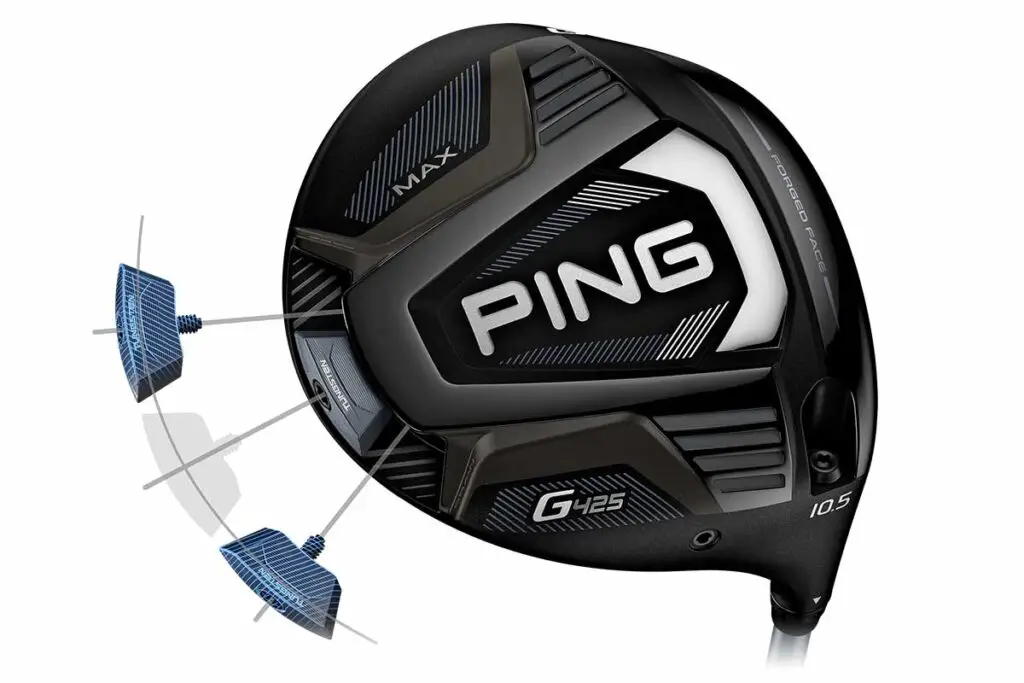 In the Ping G425 MAX, total MOI pushes a record 10,000, largely due to a 26-gram tungsten movable weight that shifts the CG and can be secured in the Neutral, Draw or Fade setting.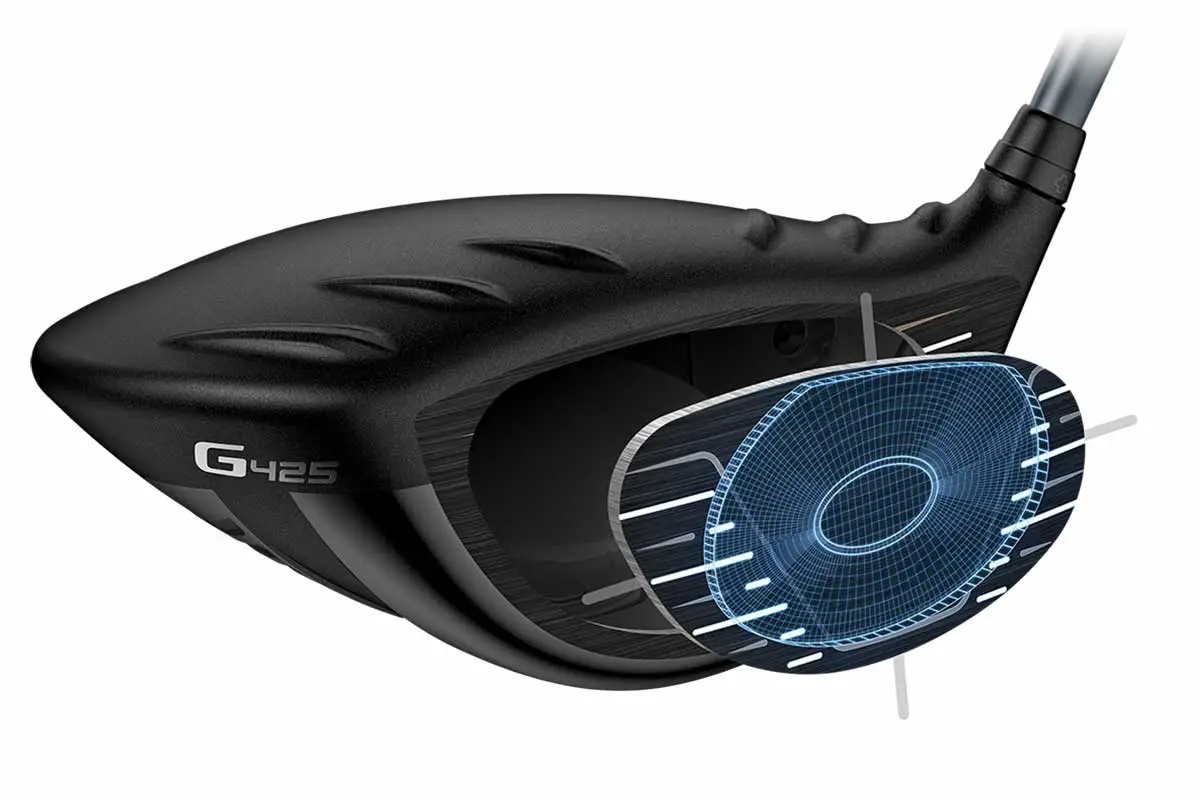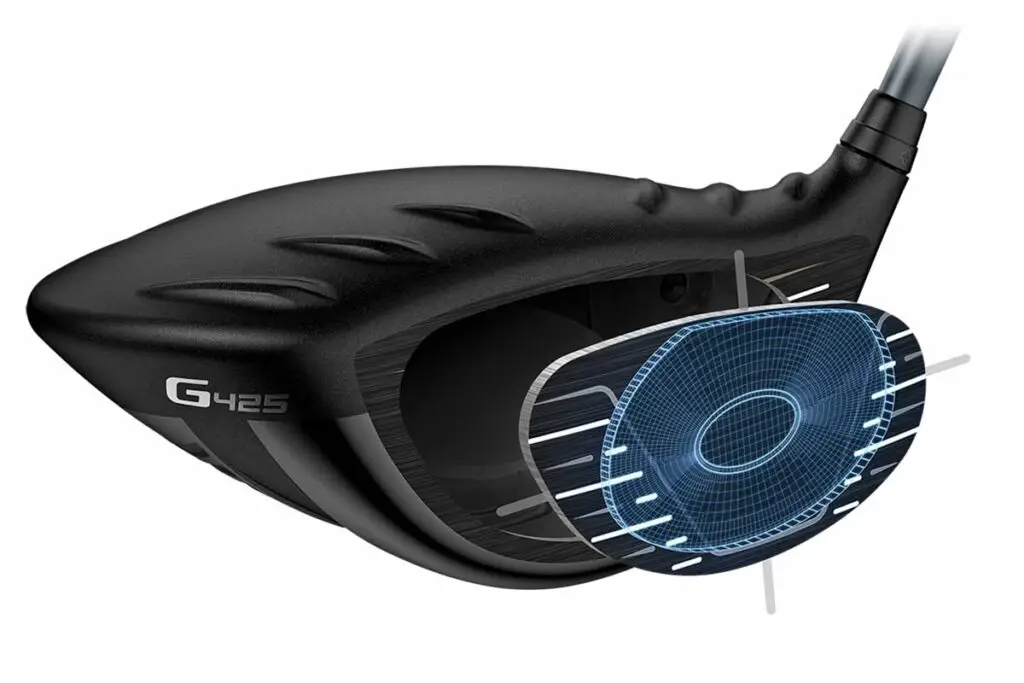 All three driver models benefit from a proprietary T9S+ forged face that generates accelerated face flexing and helps add distance.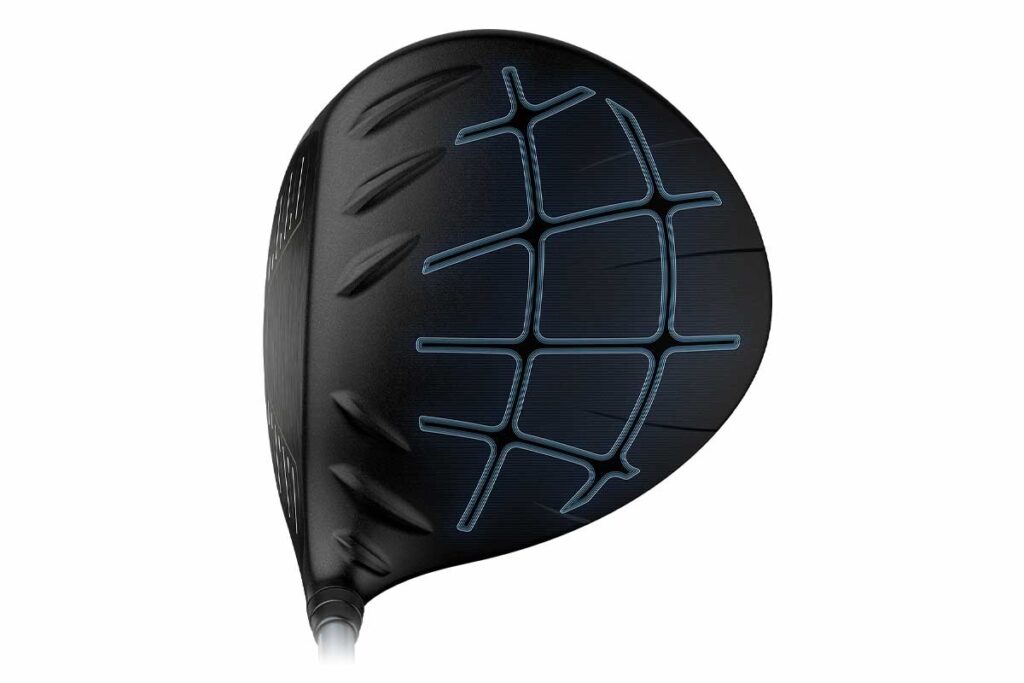 Movable tungsten weights that vary by model are made possible by weight savings attributed to advancements in the drivers' Dragonfly crown technology.
Turbulators To Reduce Drag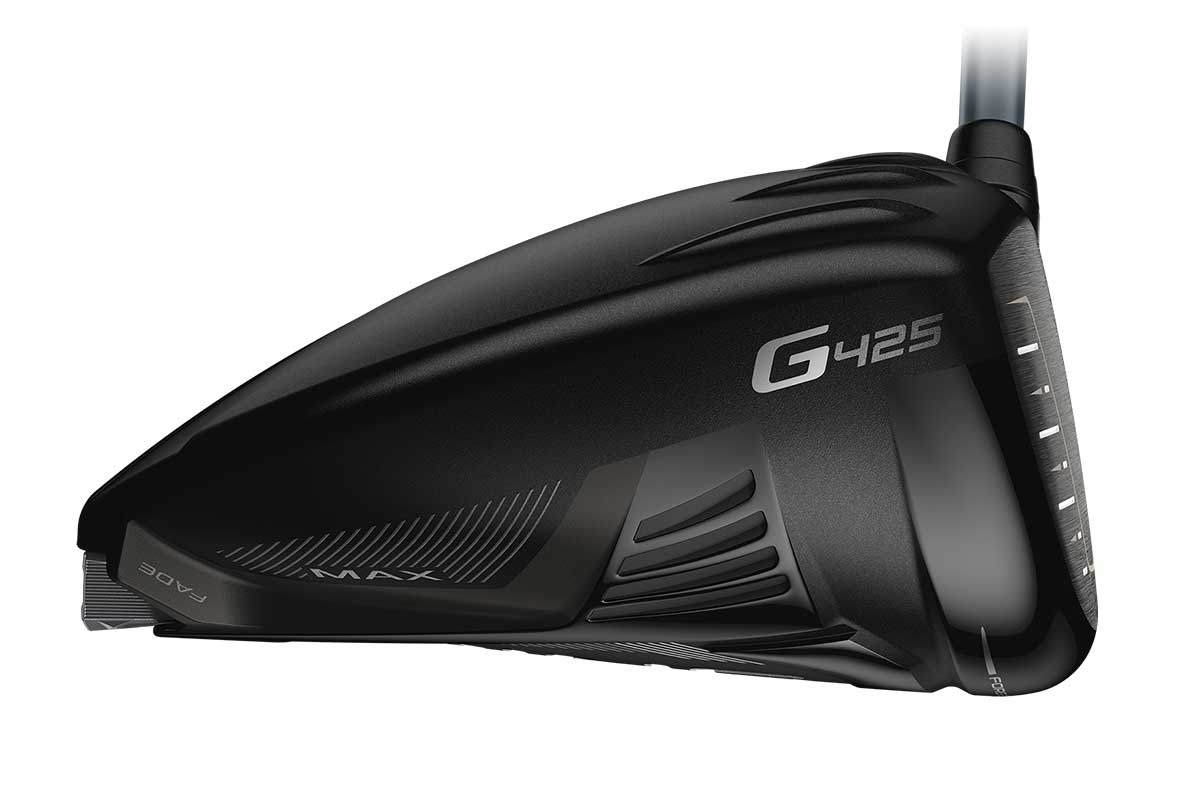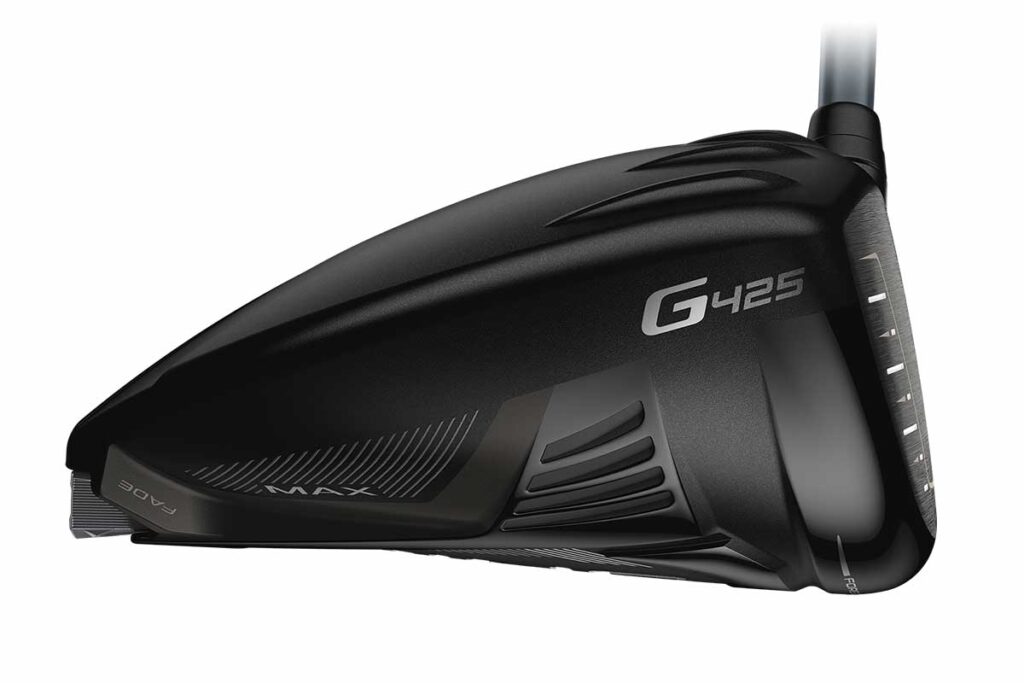 To help increase swing speed and ball velocity, all three models share proven PING driver innovations, including crown turbulators that reduce aerodynamic drag.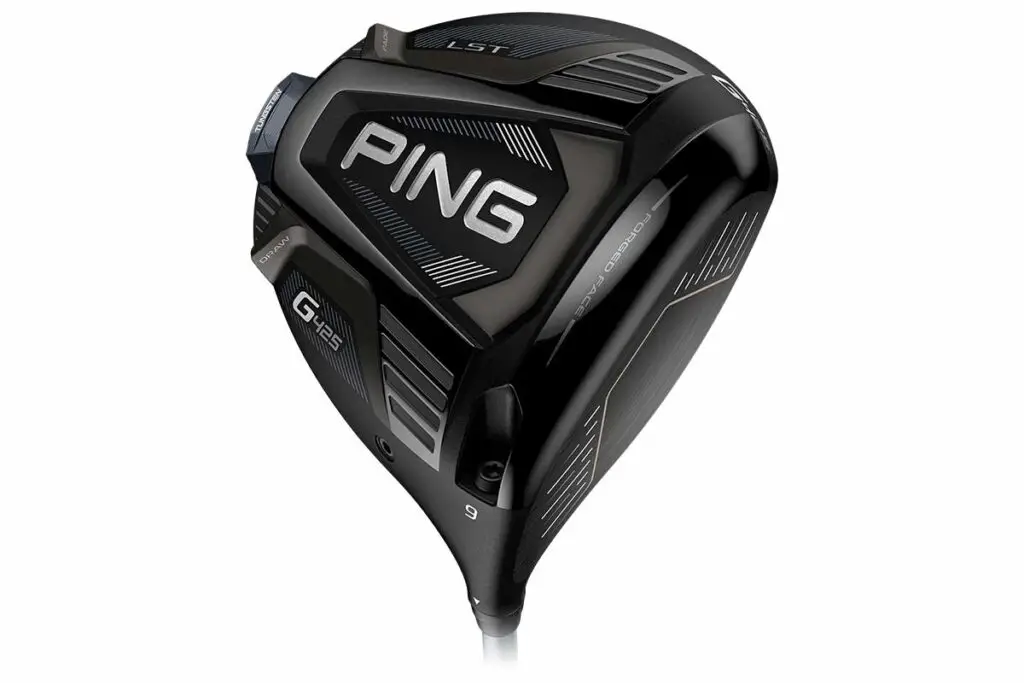 The LST model is pear-shaped and measures 445cc to deliver spin reductions of approximately 200 rpm compared to the G410 LST and 500 to 700 rpm versus G425 MAX. It has a 17-gram CG shifter with three settings.
Straigh-Flight Technology (SFT)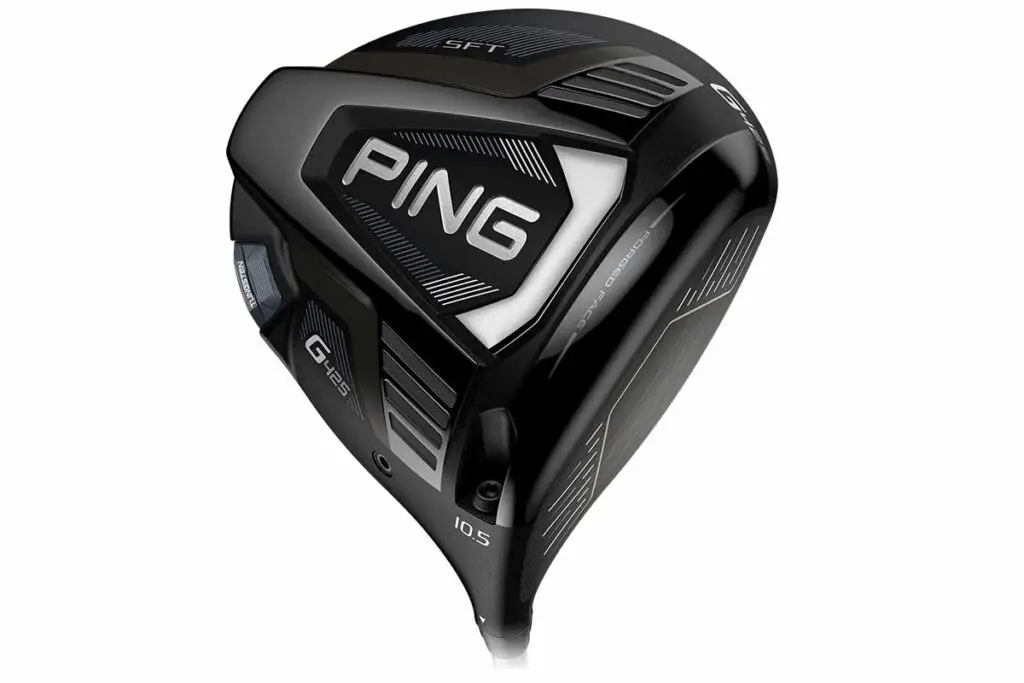 For golfers who commonly miss tee shots to the right, the 460cc SFT version is engineered with a draw bias to help bring shots back on-line and into the fairway utilizing a fixed 23-gram tungsten back weight.
The image below provides the specs for the G425 Max, the G425LST and the G425 SFT drivers.
Video Reviews - Cobra RAD Speed vs Ping G425
Cobra RAD Speed Video Review - Rick Shiels
Cobra RAD Speed Video Review - TXG Golf
Ping G425 Driver Review - Rick Shiels
Ping G425 Driver Review - Rick Shiels
In the end, this product comparison really comes down to which driver model inspires the most confidence when you set it down behind the ball. 
There are a lot of amateurs that have transitioned to Ping drivers because they tend to be very straight and very forgiving, without sacrificing distance in any way. With that being said, Cobra is right there alongside Ping. The Rad Speed range will give you very similar numbers to the G425 range, without breaking the bank quite as much (Cobra drivers are typically more affordable than Ping drivers).
Personally, I would go for the Ping G425, but I certainly wouldn't be unhappy if the Cobra Rad Speed ended up in my bag. Both drivers are gameable, good looking and confidence-inspiring at address. Ultimately, it's hard to wrong, regardless of which option you choose.